MADHANYA is a newly released Hindi ballad, and Rahul Vaidya, Asees Kaur crooned it. Lijo George, DJ Chetas composed its music, and Rajan Bir directed music video. Kumaar jotted-down the lyrics for MADHANYA track released on April 18, 2021.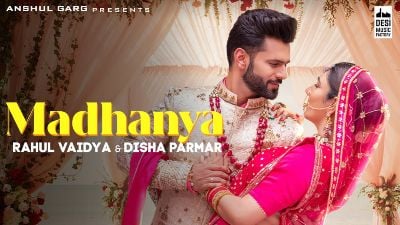 Asees Kaur | Rahul Vaidya | MADHANYA Full Song Lyrics
Beetein Sare Mausam,
Babul Tere Ghar Mein,
Ab Chale Panv Mere,
Piya Ke Shehar Mein,
Ho Tune Vidayiyan Kaise,
Likhi Marjaniyan,
Kaise Batayein Oh Rabba,
Sahi Nahiyon Janiyan,
Madhanya,
Haye Oh Mere Babula Teriyan,
Mithiyan Yadan Mere,
Peeche Pishe Auniyan Haye,
Haye Oh Mere Babula Meriyan,
Hun Gudiyan Kol Tere Reh Janiyan Haye,
Ho Kuch Bhi Nahin Hain Tere,
Kadmon Se Age Kadmon Se Age,
Tujhse Jo Bandhe Maine,
Tootenge Na Dhage,
Tootenge Na Dhage,
Hath Mera Thama Tune Teri Meharbaniyan,
Mere Nam Ab Se Teri Sari Pareshaniyan,
Madhaniyan,
Haye Ve Mere Dadeya Rabba,
Kina Jammiyan Kina Ne Le Janiyan Haye,
Han Haye,
Madhaniyan,
MADHANYA Lyrics by Asees Kaur, Rahul Vaidya
is the Latest Hindi song sung by Rahul Vaidya, Asees Kaur, and the music of this brand new song is given by Lijo George, DJ Chetas. MADHANYA song lyrics are penned down by Kumaar and the video is directed by Rajan Bir.