Malupu Female Version featuring Deepthi Sunaina, Shanmukh Jaswanth Kandregula is an astonishing song, and it has symmetrical musicals by Vyshu Maya. The delicious lyrics of the single are written down by Suresh Banisetti. Manish Kumar is the songsmith of MALUPU FEMALE VERSION's smooth music. The jolly music video of the arresting hit record is targeted by Vinay Shanmukh.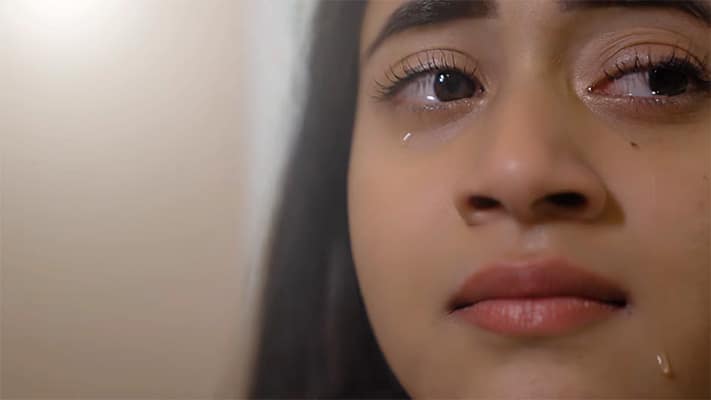 | | |
| --- | --- |
| Title of Song: | Malupu Female Version |
| Lead Singer: | Vyshu Maya |
| Writer of Poetry: | Suresh Banisetti |
| Music Director: | Manish Kumar |
| Director: | Vinay Shanmukh |
VYSHU MAYA · MALUPU FEMALE VERSION FULL SONG LYRICS
Manasulo Oka Alajadi Modhalaye Tholiga,
Evariki Kanipinchani Kanneere Kurisenuga,
Yedhuruga Nuvu Levani Diguluga Naliga
Nimishamu Narakam Kada,
Mundepedu Yeruganuga,
Marachipolenule Vidichipolenule,
Nee Gundellonchi Dhooram Nadichi Polenule,
Marachipolenule Vidichipolenule,
Thadi Kannulathone Kalam Gadichi Pothondile,
Pilichina Palakava Marachina Vadalava,
(Oh Oh Oh Oh Oh)
Ee Ennalayindho Okkasari Natho Matadochukada,
Nuv Lekunda Bathikem Cheyalo,
Adhi Kuda Nuve Cheppellochu Kada,
Nizamai Nuve Thwaraga Rakunte,
Kalalo Nene Migilipothale,
Vintunnava Nalo Bhadha,
Vente Rava Oh Oh Pilichina Palakava,
Manasuke Nee Alikidi Vinabade Thiriga
Ika Mari Na Manasu Orpadame Kudaraduga
Velithine Veliveyaga Vennelai Veliga
Chalathale Kariginchaga Kougiline Varamadiga
Marichipolenule Vidichipolenule Na Pranam Ninda
Nuvvai Nilichipoyavule
Marichipolenule Vidichipolenule
Nee Chethullona Cheyye Parachi Cheppanule
Na Na Na Na Ah
Valapidha Ah
Charithaga Ah
Migaladha Ah
Malupu Female Version Telugu Music Video | Vyshu Maya
Play the hot music video for Malupu Female Version with sublime lyrics bewitchingly crooned by Vyshu Maya.
Let's enjoy the joyful lyrics of Vyshu Maya's freshly published Telugu song Malupu Female Version. The songwriter Suresh Banisetti notes-down the worthy of praise lyrics.