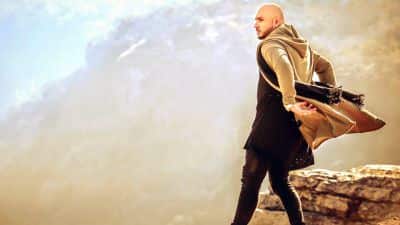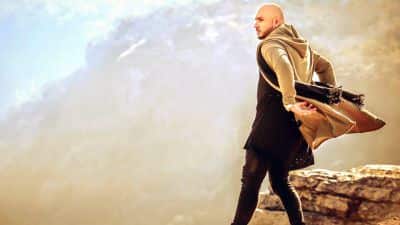 Mann Bharrya song is debut Punjabi track from B Praak (full, real name is Pratik Bachan). He is an Indian music director, music composer who has first time officially released himself as singer. The satisfying Punjabi lyrics of B Praak's new song "MANN BHARYA" Jaani songwriter has handovered. He is one of the best lyricist in Punjabi music industry. Arvinder Khaira is video director and Himanshi Khurana with B Praak are filmed in the mann bharrya music video.
The meaning of word Man Bhareya is having a lack of affection, have no longer interest in somebody.
LATEST PUNJABI MANN BHARRYA SONG LYRICS – B PRAAK
Ve metho tera mann bharya
Man bharya badal geya sara
Ve tu mainu shad jana,
Gallan teriyan ton lagda ae yara
Ve metho tera man bhareya,
Mann bhareya badal geya sara
Ve tu mainu shad jana
Gallan teriyan ton lagda ae yaara.
Gal-gal te shak karda ae
Aitbaar zara vi nai
Hun teriyan 'ch
Mere layi pyar zara vi nai.
Mera te koi haini tere bin
Tainu mil jana kise da sahara,
Vey tu mainu shad jana
Galan teriya to lagda ae yaara.
Pyaar mere nu tu
Ve mazak samajh ke baitha
Main sab samajhdi aan
Tu jawak samajh ke baitha -x2.
Tu waqt nahi dinda
Mainu ajjkal do pal da
Tenu pata nai shayad
Ishq vich inj nai chalda.
Mainu tu jutti thalle rakhda
Jaani lokan agge ban na vichara,
Ve tu menu chad jana
Gallaan teriya to lagda ae yaara.
Tu sab jaan da aein
Main chad nai sakdi tenu,
Taahin taan ungla te
Roz nachauna mainu -x2.
Agle janam vich Allah
Aisa khel racha ke bheje
Mainu tu bana ke bheje
Tainu main banake bana ke bheje.
Vey fer tenu pata lagna
Kive peeta janda paani khara-khara
Vey tu mainu chad jana
Gallan teriyan to lagda ae yaara
Ve maitho tera mann bharya.
Watch this video to know more about the artist B Praak.
Checkout female version of the song which is covered by Raashi Sood.

Mann Bharya Lyrics from B Praak is a love-struck Punjabi song that Jaani has written very well. The song Mann Bharrya released under the music company of Speed Records and, here you can read 'Tu Sab Janta Hai M Chad Nahi Sakda Tenu' full lyrics with HD video.