MEET LYRICS from SIMRAN FILM – The romantic tune is composed by Sachin-Jigar while the pleasingly melodious voice is given by Arijit Singh. This track is produced for Kangana Ranaut, Mark Justice starrer music film "Simran" which is releasing on 15th September 2017.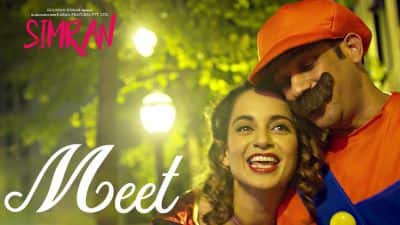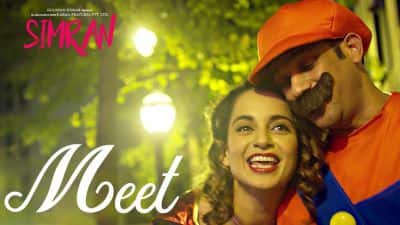 The sweet lyrics of track "Meet" are very lovingly written by Priya Saraiya and Arijit has done amazing job as always by humming it. You can also read English translation of song's lines and meaning of its verses.
Song: Meet [मीत, Friends]
Singer: Arijit Singh
Music: Sachin-Jigar
Lyrics: Priya Saraiya
Label: T-Series
ARIJIT SINGH's MEET SONG LYRICS WITH TRANSLATION
Kore se panne
Jaise ye dil ne
koi gazal paa li,
Pehli baarish
Is zameen pe
Ishq ne barsayi.
It's like my clean sheet alike heart has got a poetic song
The first rain on this land, Only love has brought.

Har nazar mein
Dhoondi jo thi
Tujhme paayi wafa
Jaan meri ban gaya tu
Jaan maine liya.
The faith I looked for in every eye
I have got it in you
You've become my life,
I have learned this.
Tuhi mera meet hai ji
Tuhi meri preet hai ji
Jo labon ho sake na judaa
Aisa mera geet hai ji -x2.
TU HI MERA MEET HAI.
Dear you're my friend
Dear you're my love
The one which cannot be forgotten from the lips
You're that anthem of me dear.
Oh kholun jo aankhein subha ko main
Chehra tera hi paaun
Ye teri narm si dhoop mein ab se
Jahaan ye mera sajaaun,
Zara baat pe
Jab hasti hai tu
Hasti hai meri zindagi.
When I open my eyes in the morning
All I see is your face
From now on, In the soft sunshine of you
I want build by world
And when you laugh on the small incidents
My whole life laughs along with you.
#Tuhi mera meet hai jee
Tuhi meri preet hai jee
Jo labon se ho sake na juda
Aisa mera geet hai jee -x3.
Tu hi mera meet hai.
You only are my friend
You only are my friendship
That cannot be separated from the lips
Alike song you're for me.