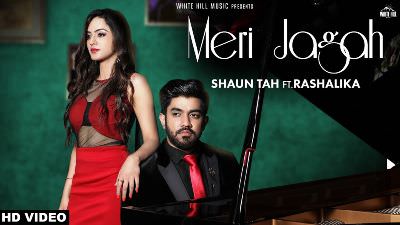 Meri Jagah Lyrics from the evergreen Punjabi songs making team of Goldboy and Nirmaan is yet another lovely song performed by Shaun Tah featuring Rashalika. Bikram Sidhu is director of music film and White Hill Music has released the song. Gold Boy is composer of Punjabi song and Nirmaan is writer of song.
NEW MERI JAGAH SONG LYRICS | GOLD BOY
Méri jagah
Ho mera røna theek
Téri jagah
Tera hasna theek,
Main hi galat
Tera sab kuch theek
Mera pyar
Teri nafrat theek.
Meri jagah, meri rona theek,
Teri jagah, teri hasna theek -x2.
#Teri laparwayi sade pyar nu tabah kar daugi,
Teri nit di ladayi
Mainu tere ton judaa kar daugi.. -x2,
Main darda aan roz-roz ve
Main marda aan roz-roz ve
Mainu shad ke na jayin
Dilon kadd ke na jayin
Tetho mangda aan bheekh..
Meri jagaah hø mera rona theek
Teri jagaah tera hasna theek.
Teri nafrat oni hi pyar ae
Jina ae tera pyar mainu
Mainu ik din samjhengi tu
Rehnda ae intezar mainu,
Teri haan wich haan hi milayi
Kita na inkaar tainu
Mera haal dekh kade taan augi
Sharam nirmaan tainu,
Main thak gaya rok rok ke
Main thak gaya tok tok ke
Ve tu pehlan jehi hoja
Mera hath fad soja
Sab karde tu theek.
#Meri jagah ho mera rona theek
Teri jagah tera hasna theek.