Meri Kamzori Lyrics from Ladi Singh is a latest romantic-sad Punjabi track produced by Jaymeet & written by Navjeet.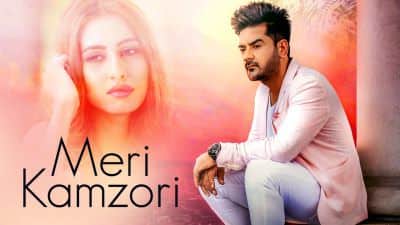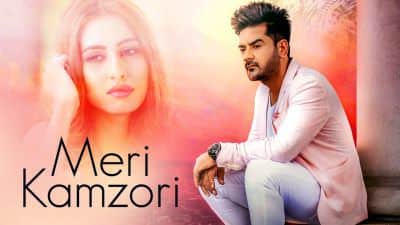 The music film of "MERI KAMZORI" has direction from Frame Singh while the lyrics are sung by Ladi Singh, released by T-Series.Get meaning & English translation of it here.

NEW LADI SINGH'S MERI KAMZORI SONG LYRICS
Je pushe mainu
Ki manneya tainu
Ve sun hun meri
Main ho gayi teri,
If you ask me
What have I considered you as ?
You just listen to me
I have been all yours.
Jad vi tainu chete kardi
Ve main hauke bhardi aan.
Meri eh kamzori
Tainu pyar kardi aan -x4.
Whenever I miss you, I sigh,
It's my weakness that I love you.
Tainu heera vi nai aakhdi
Koi laye khareed na
Tu katt lai aukhi saukhi
Hun dil de mureed naal,
I don't call you a diamond
'Cause I'm afraid somebody might buy you
You just get through with you devotee.
Bhawein bol bhawein bol na
Bas reh tu samne.
Thoda jeya karde insaaf
Tu is gareeb naal.
Kho na baitha tainu main
Aise gallon dardi aan.
Meri eh kamjori
Tenu pyaar kardi aan -x4.
Even you talk to me or not
Just stay close to me
Do justify with this poor soul
I am afraid to loose you
This is one of my flaws that I am in love with you.
Eh ishq diyan paidaan de wich
Dukh taan bohat ne
Mainu mil ju sukh din langh jaande
Bas ehi soch ke.
To follow these footsteps of love
Have to go through alot
Thiking of getting you is enough for me.
Tenu lekhan wich main likha leya
Tu samajhda kyon nai
Samaa nikalda janda ae
Thodi kar le hosh ve.
I have got you written in my fate
Why don't you understand ?
The time is passing, Be aware of it.
Navjiteya tu na hove kol
Ve main jit ke hardi aan.
Meri eh kamzori
Tainu pyar kardi aan -x4.
Oh Navjit if you're not withe me
Even I win, it still feels like I have lost
My vulnerability is, I love you.