Mustang Lyrics – Mehtab Virk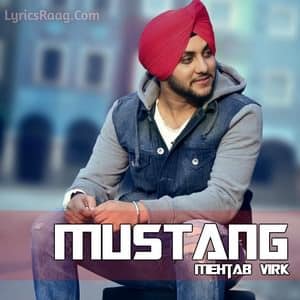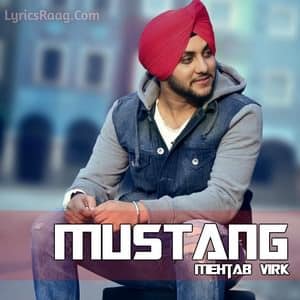 Song Name: Mustang
Singers: Mehtab Virk
Lyrics: Amrit Maan
Music Director: Preet Hundal
Melodious vocalist Mehtab Virk is back with another Punjabi banger 'Mustang Lyrics' which is going to be a massive hit across the globe.Famous artist Amrit Maan has written the song while its groovy music beats are produced by Preet Hundal.

MUSTANG SONG LYRICS – MEHTAB VIRK
Kal mitran nu takri tu,
Kalli kehri si ni,
tere paayi si dress ni Fred Perry di,
Kal mitraan nu takkri tu kalli kehri si,
Ni tere payi si dress ni Fred Perry di,
Main vi kaddi taur shaur,
Ni tu vekhe daur bhaur,
Kaddi tohar shohar,
NI tu vekhe daur-bhaur,
Pagg banni si rakane main vi,
Thok thok ke,
Le layi 'Mustang' tere roop naldi ni,
Taiyon horn vajawaan gaddi rok rok ke [x3],
Rok-rok ke.
Dhuppe laake rakhe shade ni 'Louis Vuitton' de,
Ni peraan vich  'Ted Baker' kharud paun ge,
Dhupe laa ke rakhe shade,
Ni Louis Vuitton de,
Ni pera wich Ted Baker kharood paon ge,
Sada hit hoju song,
Gal karaan lifelong,
Hit hoju song gal kara lifelong,
Ainvaye ho na confuse billo soch sochke [x2].
Le layi Mustang tere roop nal di,
Ni taiyo horn wajavaan gaddi rok rok ke [x3],
Rok rok ke, rok-rok ke.