Naakku Chevandhavarae is a popular Tamil ballad, and Vagu Mazan crooned it. Vagu Mazan came-up with its music, and Kiruthiga Udhayanidhi directed music video. Vairamuthu penned-down the lyrics for Naakku Chevandhavarae track released on April 18, 2021.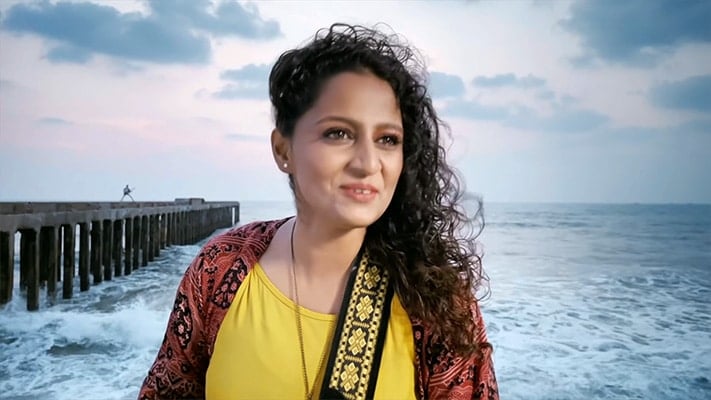 Vagu Mazan | Naakku Chevandhavarae Full Song Lyrics
Nakkuch Chevandhavarae
Nalezhuthu Mandhiriyae
Mookku Vedachavarae
Munvazhukkai Mannavarae
Koothu Mudinjiruchu
Komarippulla Edhukkunnu
Pathum Pakkamap
Parabarannu Poareeroa
Oruvay Vethalaiya
Iruvay Undahadhai
Thiruvay Marandhalum
Thinnarusi Marandhirumoa
Vaikkap Poarp Padappukku
Vadaruttu Moolaiyila
Akkappoar Chenjahadhai
Ayanukku Marandhiruchoa
Chavarak Kathikkuth
Thappicha Kurumudiyil
Muhara Orasunadhu
Muzhusathan Marandhiruchoa
Mottu Mottu Mallihaiyai
Muttimuttith Thattivittu
Muthumuthu Vaervaich Chottu
Moandhahadhai Marandhiruchoa
Vazhaith Thoappukkulla
Valavi Odachahadhai
Vazhai Marandhirukkum
Valadhuhaiyi Marandhirumoa
Thaenaerip Poayirundha
Chirukkimaha Thalaimayiru
Paenaerip Poanadhaya
Paechuvarthai Illama
Pullith Thaemalukkum
Pudhuvaetti Madippukkum
Karuppatti Odhattukkum
Karuthahili Alaiyudhaya
Arusaram Changiliyoa
Attihaiyoa Kaekkalaiyae
Manjak Kayithukku
Manasukkulla Arikkudhaya
Ambalaiha Chahavasam
Aduthoruthi Varavaraikkum
Pombalaiha Chahavasam
Pudhaihadu Poaravaraikkum
Naakku Chevandhavarae Lyrics by Vagu Mazan
is the Latest Tamil song sung by Vagu Mazan, and the music of this brand new song is given by Vagu Mazan. Naakku Chevandhavarae song lyrics are penned down by Vairamuthu and the video is directed by Kiruthiga Udhayanidhi.