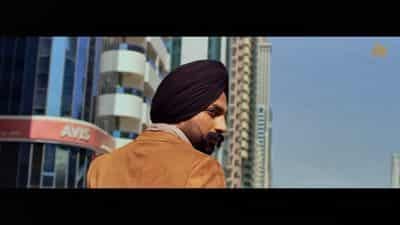 Naam Hi Kaafi Hai Lyrics – A new song of DJ Flow has been performed by Jaskaran Riar and also features Taanvie Nagi in Punjabi music film, released by Jass Records. Gurdarshan Khaira is make of "NAAM HI KAFI HAI" Punjabi track video.
NAAM HI KAAFI HAI SONG LYRICS
Kithe mera pind kamkar ki ae,
Je koi tenu puche mera yaar ki ae (x2),
Kam aa mangauna ni maafi tere yaar da,
Naam hi kaafi ae (x2),
Naam hi kaafi ae,
Teray yaar da, naam hi kafi ae.
(repeat).
Lokan diyan DP' an te jatt diyan photo' an,
Maar Google te search' an te vekh lai,
Aje tak karde ne chhaan-chhaan kann ni,
Kann mereyan hathan ton jine sek laye
Niyane'an de wangu kade dandiyan ni vaddiyan,
Howe je larhayi phir sidhiyan ne wajjiyan,
Haan-haan ni kiti sidha hiq wich wajje aa,
Door ton khalo ke kade gaalan naiyo kaddiyan.
Favorite tool bullo hockey ae .Riar da,
Naam hi kaafi ae (x2),
Naam hi kaafi ae,
Tere yaar da, naam hi kafi ae (x2).
Pitth piche yaar bare mada sun je,
Vairiyan naal ral jeda yaari bhul je,
Kahda yaar jeda chhildan te dull je,
Yaar asli ta deke jawab aunda ae,
Kand kadd ke te karke hisab aunda ae,
Kanna wich aan chugli na paunda ae.
Panj-sat yaar aa te sare hi crack ni,
Yaariyan layi jaan eh e vaarde
Ginti nu ainve ni truck asi bhareya,
Banda fukra koi ni wich vaad de,
Dabban ach adaun wale sare asi chak te,
Kho ke hathon asle te motor te rakhte,
Yaar-maar layi koi jagah naiyo shaddi,
Hath ni milaya kera bande jede chhad te.
Vairi layi subha ae bada paapi tere yar da,
Naam hi kaafi hai (x2),
Naam hi kaafi hai,
Tere yaar da, naam hi kafi hai (x2).
| | |
| --- | --- |
| Song Name | Naam Hi Kaafi Hai (Punjabi) |
| Artist(s) | Jaskaran Riar |
| Album | Naam Hi Kaafi Hai – Single |
| Music Composer(s) | DJ Flow |
| Lyrics Writer | Jaskaran Riar |
| Label | Jass Records |