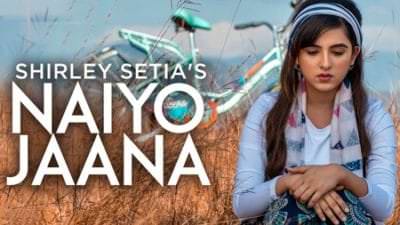 NAIYO JAANA LYRICS – It's a fresh romantic Punjabi song with soothing vocals of Shirley Setia, and equally toned music composition of Ravi Singhal. Speed Records brings the music video featuring Shirley, created by True-Makers.
NAIYO JAANA FULL SONG LYRICS
Nahiyo jana, nahiyo jana,
Nahiyo jana mujhse tu door mahiya,
Nahio rehna, nahiyo rehna,
Nahiyo rehna tere bagair ranjhe.
Ke tere bina mar jana,
Bin tere bikhar jana,
Ji karda main tere naal is pal mein simat jana.
Ke tere bina mar jaana,
Bin tere bikhar jaana,
Jee karda mai tere nal,
Iss pal mein simatt jaana.
Main toh tere vaaste
Din ke hi raaste,
Manzil apni dhoonde yaar,
Kaisa tere vaada tha, kiska iraada tha,
Saath jo tu mera chhodeya.
Kaisa tera vaada, kiska iraada tha,
Saath jo tu mere chhodeya…
Kya teri hi arzi thi, ya rab ki marzi thi,
Khwaab kyon tu mera todeya.
Naiyo jana, naiyo jana,
Naiyo jana mujhsay tu door mahiya.
Naiyo rehna naiyo rehna,
Naiyo rehna tere bagair ranjheya.
Kay tere binaa marr jaana, bin tere bikhar jaana
Jee karda main tere naal
Ess pal mein simat jaana.