NEHA MALIK ACTRESS WIKIPEDIA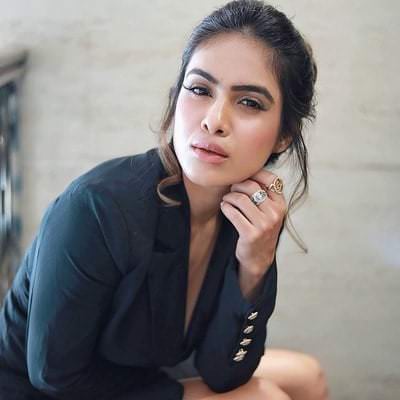 Full Name: Neha Malik
Residence: Mumbai, Maharashtra, India
Nationality: Indian
Occupation: Actress, Model, Fashion Blogger, Travel Blogger
Life and career: 
The Sakhiyaan Song fame actress Neha Malik belongs from a Punjabi family and her birthday is on 31st October. Neha debuted in a Bollywood movie "Bhanwari Ka Jaal," released in 2016 and is directed by Rakesh Saini. She started her career as a model in about 2012 and also have worked in popular fashion shows.
Physical Appearance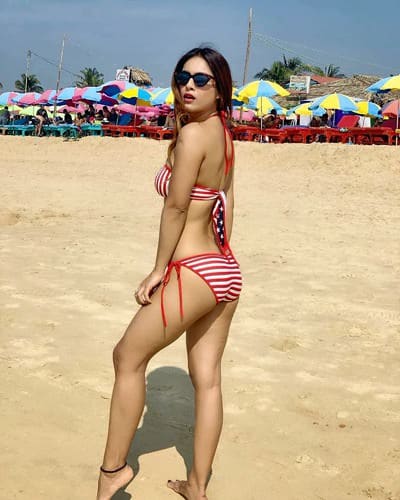 Neha is approximately 5′ 6″ tall, weighs around 55 kg. She has beautiful Brown hair and Black eyes.
Discography:
Sakhiyaan is the song that brought Neha Malik into more limtelight. It's a romantic-sad Punjabi song performed by Maninder Buttar and is written by Babbu with music beats produced by Mix Singh.
5 ft 7 inch is also an appreciable song in which Neha Malik has performed as an actress. Maud is songwriter and vocalist.
Dhoop Mein Na Chal is another song starring Neha Malik and it was released on May 24, 2016 by Zee Music Company. Ramji Gulati is the artist & DJ Sukhi Dubai has produced the remix.
Social Media Information
Neha Malik can be contacted on her social media accounts:
Facebook: https://www.facebook.com/nehamalik.officialpage/
Instagram: https://www.instagram.com/nehamalik335/
Snapchat: /NEHA.MALIK335
Twitter: https://twitter.com/itsmenehamalik
Top less known facts about Neha Malik:
1. Apart from just doing music videos, Neha Malik is also a travel blogger loves to travel around the world.
View this post on Instagram

2. She is certainly a fitness enthusiast and loves to exercise in gym and also does yoga.

3. Her favorite actor in Punjabi film industry is Diljit Dosanjh and in Bollywood it's Salman Khan.

4. The most attractive place to visit for her was Europe. She loved enjoying the sightseeing in Paris.

5. She has been to number of countries around the world and the only person she always prefers to travel with is her mother.

neha malik with her mother

6. Her mother is her best friend who also runs a school in Madhya Pradesh, India.

7. She loves cameras and believes in always giving her first priority to work than skipping any of the shoots.

8. Her favorite social networking app is Snapchat. She also loves Instagram and admits that Instagram has always been the greatest medium for her reaching new audiences. She has a team that manages all her social accounts (like Facebook, Instagram, Snapchat.)

9. Neha Malik loves to eat chocolate, ice cream and sometimes she skips her diet plans enjoy them. To maintain her fitness she also consumes green tea.

10. Over all the music projects she has worked in, Sakhiyaan is the most touching song for her.

Lastly, she would like to pass a message to her followers saying, "You all have loved me so much and made my songs hit. Please keep supporting me as you have always done and I promise to bring more exciting projects for you all."