Nombaram Kalayum Naadham Nee Lyrics with English translation from the Malayalam movie 'Chotta Mumbai' featuring Mohanlal is a splendid song, and it has a scenic vowels by Sreelakshmi, Sreerag, Rahul Raj. The beauteous lyrics of the Nombaram Kalayum Naadham Nee hit record are given by Sarath Vayalar. Rahul Raj is the entertainer of ADITADAKAL PADICHAVANLLA's impressive music. The nifty music video of the theme is managed by Anwar Rasheed.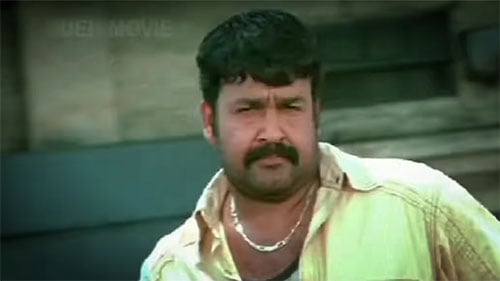 Let's check out Nombaram Kalayum Naadham Nee Song Lyrics that Sreelakshmi, Sreerag, Rahul Raj tastefully crooned and are featured in the Chotta Mumbai film of Mohanlal . Sarath Vayalar has drafted down the Nombaram Kalayum Naadham Nee Malayalam lyrics with English translation and Anwar Rasheed instructed the music video.
CHOTTA MUMBAI MALAYALAM MOVIE · NOMBARAM KALAYUM NAADHAM NEE SONG LYRICS ENGLISH MEANING
Adikalakal Padichavanalla Veeranumalla
He is one who neither learnt martiaI arts nor brave enough.
Kodumudikal Kadannavanalla Kemanumalla
Nor succeed in life, nor a great person…
Alunna Velaikku Pokunna Thala Nee, Alunna Lokathe Mohathin Era Nee
WiII do any kind of job…
Annathe Annathinai Oodum Nee
Running hard to find for the daiIy food…
Kanneerin Mekhathil Vingunnoridi Nee
Tears burst out like thunder in the ciouds…
Ittunna Kooraikku Chorunna Kuda Nee
You became a shade for everyone…
Janmathin Utharam Nee Thedum Nee
You're searching an answer for this life.
Thalaa! Thalaa!
I am the boss. I am the boss.
Adikalakal Padichavanalla Veeranumalla
He is one who neither learned martial arts nor a brave man…
Kodumudikal Kadannavanalla Kemanumalla
Not succeed in life, not a great person…
Nombaram Kalayum Nalam Nee
You're the flame of grief.
Snehamani Nadam Nee
You're the tingling sound of the bells of affection.
Jeevitham Veruthe Vadumbol
When you lead a simple life…..
Kumbilil Niraniraye Nee Thulli Thullum Madhuvalle
Aren't you the bowl of honey?
Nee Ullin Ullil Nanavalle, Nee Theerathulla Thanalalle
You're the moist in the heart. You're the shade in the shores.
Uyirinte Thiri Nallidayanum Nee
You're the chillness! You're the good shepherd!
Thalaa! Thalaa!
I am the boss. I am the boss.
Oh Kattathu Mangunna Ponninte Thiri Nee
Uppinteyum Nalla Kaippinte Thari Nee
Dhahicha Theevandi Nee Nechum Neeri Neeri Oh
Pollunna Kalathu Vezhunnorila Nee
Manjulla Nerathu Mayum Kara Nee
Thettinte Palangalil Engo Panju Poona Thalavara Nee
Thalaa

Chotta Mumbai Film's Nombaram Kalayum Naadham Nee Music Video | Mohanlal
Check out the newly released music video for Nombaram Kalayum Naadham Nee from a nifty movie Chotta Mumbai.
Nombaram Kalayum Naadham Nee Song Details
Title of Song
Nombaram Kalayum Naadham Nee
Movie
Chotta Mumbai
Lead Vocalist
Shankar Mahadevan
Lyricist
Sarath Vayalar
Instrumentalist
Rahul Raj
Playactor
Mohanlal