Omal Kanmani Ithile Vaa song from the Malayalam movie 'Naran' featuring Mohanlal has fair lyrics and a fascinating English translation with voice by K. S. Chithra. The impressive lyrics of the 'Omal Kanmani' track were drafted by Kaithapram Damodaran. Deepak Dev was the music writer of OMAL KANMANI ITHILE VAA's eye-popping music. The jim-dandy music video of the rhyme was managed by Joshiy.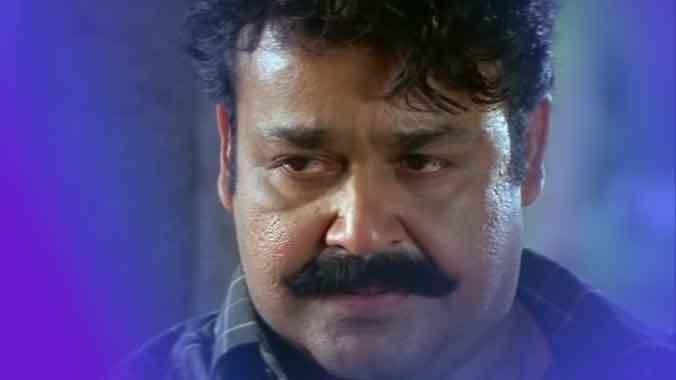 | | |
| --- | --- |
| Song: | Omal Kanmani Ithile Vaa |
| Movie: | Naran |
| Lead Vocalist: | K. S. Chithra |
| Lyricist: | Kaithapram Damodaran |
| Music Director: | Deepak Dev |
| Director: | Joshiy |
| Actor(s): | Mohanlal |
| Language: | Malayalam language |
NARAN MALAYALAM MOVIE · OMAL KANMANI ITHILE VAA SONG LYRICS ENGLISH MEANING
Omal Kanmani Ithile Va Kanavin Thirakalil Ozhuki Va
Beloved son! Come this way! Come floating in the waves of a dream!
Nadin Naykanakuvan, En Omane Unaroo Nee,
Wake up my darling! To become the leader of this country.
Amma Puzhayude Paithalayi, Annozhuki Kittiya Karnnanayi,
You are the child of Mother River… Got from the flood-like Karna.
Nadinu Muzhuvan Swanthamayi, En Jeevane Valaru Nee,
Oh, my life, you grow up owned by the whole country.
Kudil Meuvan Mukilukal, Athil Marivil Chuvarukal,
Clouds for roofing the hut, walls of rainbows!
Ninakkoru Kudam Kulirumayi, Puthu Mazhamani Mazha Varavayi,
With a pot of coolness for you, fresh rain, lovely rain is coming.
Oho Naran Oho Njanoru Naran, Puthu Janamam Nediya Naran,
Ho ho ho I am a man, who has got a new life.
Oh Naran Njanoru Naran, Oho Naran Oho Njanoru Naran,
Puthu Janamam Nediya Naran, Oh Naran Njanoru Naran.

Naran Film's Omal Kanmani Ithile Vaa Music Video | Mohanlal
Take a look at the up-to-the-minute music video for Omal Kanmani Ithile Vaa from a jim-dandy movie Naran.
Let's watch K. S. Chithra's esthetically crooned Omal Kanmani Ithile Vaa Song Lyrics and their meaning which are featured in the Naran film of Mohanlal. Kaithapram Damodaran has introduced the Omal Kanmani Malayalam lyrics and Joshiy operated the music video.