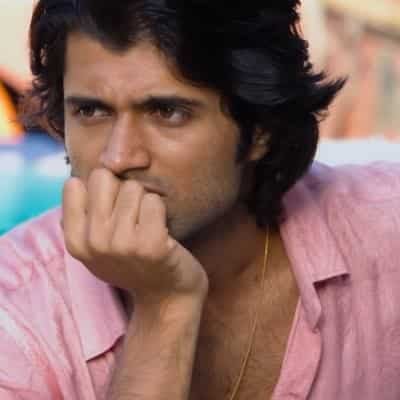 Oopiri Aaguthunnadey Lyrics in vocals of Revanth with translation in English / meaning of Telugu verses. Oopiri Aaguthunnadhey Song from Arjun Reddy has been written down by Rambabu Gosala.

ARJUN REDDY | OOPIRI AAGUTHUNNADHEY SONG LYRICS TRANSLATION
Oopiri Aaguthunnadhey, Unnapatuga Elaaaa,
The breathe is suddenly stopping so.
Daritochakunnadee, Ninnu Chudagaa Elaaaa,
I am going spell bound seeing you so.
Tenchaleni Sankelayi, Nee Talape Vadaladeee,
Your thought does not leave like a shackle unbreakable.
Kanche Leni Kankshalayi, Ikha Konchalaipoye,
The wants with no borders have become more.
Enchalenidi Pochalenidy, Bandhamainadhi Idhelaa,
How did this incomparable and unidentified become a bonding?
Kanulamusina Terachy Chusinaa, Shoonyamainadhe Manalaa,
It is become a vacuum either I see opening the eyes or close, how?
Naa Adugulee, Pade Alavatugaa,
Ee Teeram Cherunoo, Ee Payanamee,
My steps have stumbled, which shore would this journey reach?
Porapate Chesindhee, Vidadheesi Ee Kaalam, Ninnu Nannu,
This time has done a mistake by separating you and me.
Endhuky Yedalo, Vintakala Kalame,
Vachi Valeno Needilaa,
Why has a new disturbance landed in this heart today?
Vedane Inthaa, Sonthamayyela,
Vadili Podhemo Needalaa,
Sorrow has owned up and may not leave and go like a shadow.
Aape Veeledy, Leneledemoo,
Antha Maayaina Daarilo,
Maybe no way out to stop in this magical path.
Kaalam Ee Kadhane, Nadipindhemole, Emo Idi Maranamenemoo,
Maybe time is running all this and maybe this is the death.
Mounalu Shoonyaluu, Kammesenee Elaaaa, Ninnu Nannu,
Silence and vacuum have covered me and you completely.
| | |
| --- | --- |
| Song Name: | Oopiri Aaguthunnadey (Telugu) |
| Movie Name: | Arjun Reddy (2017) |
| Artist(s): | Revanth |
| Songwriter(s): | Rambabu Gosala |
| Actors(s): | Vijay Deverakonda, Shalini Pandey, Kanchana, Jia Sharma, Sanjay Swaroop, Kamal Kamaraju, Gopinath Bhat |
| Video Director: | Sandeep Vanga |
| Label: | 2017 Aditya Music |