Pabandiyan Lyrics featuring Kanika Mann is latest music video directed by Dilsher Singh & Khushpal Singh. Ajaypal Maan is performer while music is produced by Ranjha Yaar.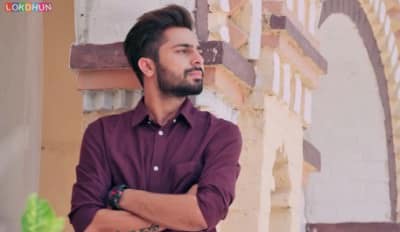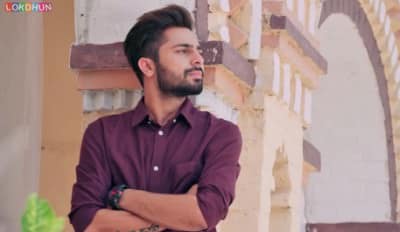 Title Of Song: Pabandiyan
Vocalist: Ajaypal Maan
Music Director: Ranjha Yaar
Lyricist: Jaggi Sanghera
Directors: Dilsher Singh & Khushpal Singh
Actors: Ajaypal Maan, Kanika Mann, Amritpal Billa, Santosh
The freshly released song "PABANDIYAN" with its Punjabi lyrics has been drafted from the hands of Jaggi Sanghera, released by Lokdhun music company.
PABANDIYAN SONG LYRICS AJAYPAL MAAN & KANIKA MANN
Layian na pabandiyan
Padha layi Chandigarh ve
Tuhi das bapu de nal
Kive lawaan larh ve,
Mera baabal wichara
Mainu jaan ton pyara
Ohde mathe watt jardi aan.
Gharde manaa ke
Noohn laija tu banaa ke
Raula pain ton ve dardi aan -x2
Ve..
Pajj ke je aagi tere
Ghare laun rotiyan
Kaun ve viahu maitho
Done bhaina shotiyan -x2.
Kujh lawe na oh kar
Mere pishon jaau mar
Vekh veere wal khardi aan.
Ghar de manake
Noohn leja tu banake
Rola pen ton ve dar di aan -x2.
Koyi aakhu Heer koyi
Bulau Sahiba naam te
Kaun laau jinde das
Lokan di zubaan te -x2.
Kudi nikli nikkami
Kahton maapeyan ne jammi
Eho sochan soch mardi aan.
Gharde manaa ke
Noohn laija tu banaa ke
Raola pain ton ve dardi aan -x2.
Razamandi naal hoye Maan'a
Rishte di naiyo rees ve
Jadon aap bane maape appan
Pata odon laggu chees ve -x2,
Sun Jaggi ve Sangere
Laawan laike laija vehre
Iko benti main kardi aan.
Gharrde manaake, noohn laija tu banaake
Raula pain ton ve darrdi aan -x2.