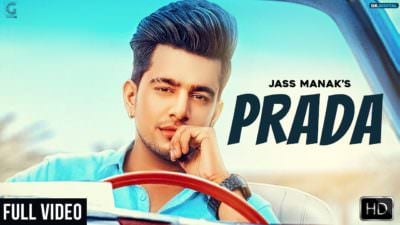 Prada Lyrics from appreciable new-comer artist "Jass Manak" is another impressive song. The Punjabi love song Parada is also written by him. Full song with music video is releasing soon.
PRADA FULL SONG LYRICS JASS MANAK
Haan akhan utte tere aa parada sajjna
Asi time chakde aa dhadda sajjna,
Oh dear, you are having Prada shades on your eyes
And I have been waiting for you…
Kaali range wichon rehna bailli taad da
Thonu chehra disda ni sada sajjna.
In your black Range Rover you keep looking at others
But not able to see me instead.
Tere pishe saak shad aayin chaali
Gori jatti ghumme bentley ch kaali,
Prada akhon laah ke dekh lai.
I have rejected forty proposals
The fair, beautiful girl hangs around in back Bentley
Take off Prada glasses from your eyes and look at me once.
Har saah utte naam bole tera
Kina kardi aa jatta jatti tera
Tu yaari 'kera laake dekh lai -x2.
Every single breath of mine chants your name
How much I love you ?
You accept me and see.
Tohar teri ambran da moon sun lai
Jatti teri hoju hun soon sun lai,
Your personality is charming like moon in the skies
And I would become yours soon.
Tere-mere wich kera koyi aa gaya
Paaniya de wangu dullu khoon sun lai.
If anybody comes between us
The blood would be shed like waters.
Ve main aini vi nai paayi jatta kaahli
Ve tu hauli-hauli ghar de manaa layi
Tu dil nerhe aake dekh lai.
Oh love, I am not pushing you to hurry it
You can also slowly convince your parents
Just try to love me from the heart at least.
Har saah utte naam boley tera
Kinna kardi aa jatta jatti tera
Tu yaari 'kera laake dekh le-x2.
Your name is chanted in my every breath
How much I love you?
You accept my love once and see.
Manak'an da munda je viyah ke lai jawe
Kaali range utte phul laake lai jawe,
Teri adab ji jatti fer naram ho jaau
Khabbi seat utte je  bithake lai jawein.
Kite hor na pyar ve tu pa layi
Duja roop jatti ak-47
Tu mainu azma ke dekh lai.
Har saah utte naam boley tera
Kinna kardi aa jatta teri tera
Tu yari kera laa ke dekh lai -x2.
A fan made music video of "Prada aka Parada song" performed by Jass Manak.
The Punjabi music video of Prada aka Parada song is releasing soon only under the music label of GEETMP3. Meaning of this song is also available, you can read verses translation on this page.