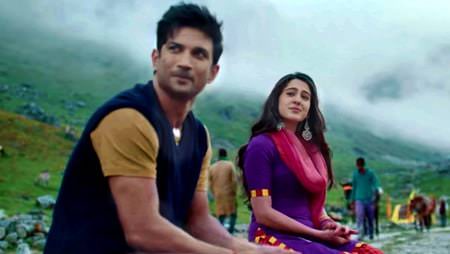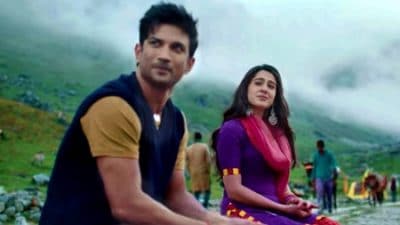 QAAFIRANA LYRICS from KEDARNATH MOVIE – A romantic song with the ear-soothing vocals of Arijit Singh can also be spelled as Qafirana or Kafirana. Here is English translation of song-lines shared.
Nikhita Gandhi has also lent her voice for this track. The beautiful couple starred in music video is Sushant Rajput and Sara Ali Khan from their latest Bollywood film. The immensely talented songster Amit Trivedi composes music of "QAAFIRANA" and Amitabh Bhattacharya brings the base of song, the fanciful Hindi verses.
QAAFIRANA SONG LYRICS TRANSLATION
In waadiyon mein takra chuke hain, humse musafir yun toh kayi
In these vellies, many travellers I have met with
Dil na lagaya humne kisi se, qissay sunay hain yun toh kayi
I never fell in love with anybody but have heard many tales about it.
Aise tum mile ho, aise tum mile ho
Jaise mil rahi ho itr se hawa
You have met me like, you have met me like a air and fragrance mixing together.
Kafirana sa hai, ishq hai ya, kya hai?
This is so dis-believable, is it love or something else?
Khamishiyon mein boli tumhari, kuch is tarah goonjti hai
In the silence, the speeches of yours echo in my ears like,
Kaano se mere hote huwe woh, dil ka pata dhoondhti hai,
Passing through my ears it tries to find my heart.
Beswadiyon mein, beswadiyon mein, jaise mil raha ho koi zaayka
Even in tastelessness, in tastelessness, it seems like I am enjoying the taste.
Qaafirana sa hai, ishq hai ya kya hai?
It's so dis-believable, love, is it? Or something else?
Aisay tum milay ho, aisay tum milay ho
Jaisay mil rahi ho itr se hawa
Qaafirana sa hai, ishq hai ya, kya hai?
Godi mein pahadiyon ki, ujli dopahri guzarna
In the lap of mountains, in sunny noon,
Haye haye tere saath mein, acha lage
To spend time with you is nice.
Sharmeeli akhiyon se tera, meri nazrein utaarna
With shy eyes, when you casting off the evil-eye of me,
Haye haye har baat pe, acha lage
On every small matter, I like it.
Dhalti shaam ne bataya hai, ki door manzil pe raat hai,
The passing evening has told me that it is night on the destiny far away,
Mujhko tasalli hai yeh, ki hone talak raat hum dono saath hain,
I have the satisfaction that until it is night we're together.
Sang chal rahe hain, sang chal rahe hain
Walking together, walking together,
Dhoop ke kinaare chhaaon ki tarah
On a side of the sun like a shade.
Qaafirana sa hai, ishq hai ya kya hai?
Dis-believing it is, love is it? Or what else?
Aisey tum miley ho, aisey tum miley ho
Jaisey mil rahee ho itr se hawaa
Kaafirana sa hai, ishq hai ya.. Kya hai?
Here is the most recently released Hindi song "Qaafirana" and it has been performed by Arijit Singh with Nikhita Gandhi. The song with its lyrics has been published by Zee Music Company. You can also spot the meaning of stanza on this page.