QISMAT LYRICS from AMMY VIRK – It is a latest Punjabi song 'aka Kismat' produced by B Praak with verses inked down by Jaani. Sargun Mehta and Ammy Virk are featured in the video track. You can read here line to line English translation of song's lyrics.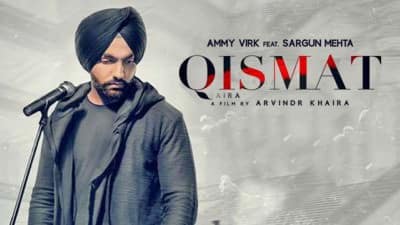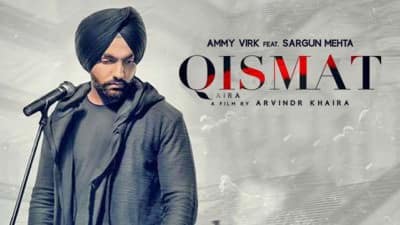 The heartthrob singer Ammy Virk hits the digital world again and this time he has come up with a fresh Punjabi anthem titled as Qismat. Yes, the singer Ammy Virk is back with everyone's favourite crew B Praak-Jaani and music film of this track has been picturised on Sargun Mehta with vocalist Ammy.
THE QISMAT SONG LYRICS BY AMMY VIRK | TRANSLATION
#Kismat badal'di vekhi main
Eh jag badal'da vekheya
#Main badal'de vekhe apne
Main rabb badal da vekheya -x2.
I have seen the fate changing
Have seen the world changing
I have seen my beloved ones changing
And did God changing as well.
Sab kujh badal gaya mera
Sabb kujh badal gaya mera
Chal hun jar hi jawangi,
Ve je hun tuvi badal gaya
Main te mar hi jawangi -x4.
My everything have changed
Well I will bear all this.

Qismat badal di wekhi main
Eh jagg badal da wekheya main
Badal de wekhe apney
Main rab badal da wekheya.
Tu akhri umeed meri
Tut kite jaawin na
Lutti hoyi ne ve Jaani
Lut kite jaavi na -x2.
You're my last hope
Don't break it down
I'm already devastated Jaani
Don't try to robb me.
Main jhooth badal da vekhya
Main sach badal da vekhya
Main badal de pathar vekhe ne
Main kach badal da vekhya,
I have seen the lies being altered
I have seen the truth being modfied
I have seen the rocks shifting
And have seen the transforming glass as well.
Sab kuj badal gaya mera
Sab kuj badal gaya mera
Chall hun jarr hi javangi.
All of me have changed
Anyway I will go through it.
Vey je hun tu vi badal geya
Main te mar hi javangi -x2.
Ho kismat badal gi vekhi main
Eh jag badal da vekhya,
Main badal de vekhe apne
Main rab badal da vekhya.
Je lod nai ae hun meri
Muh te mere bol ve
Mang na salaahan jaake
Par lokan kol ve.
If you don't need me anymore
Tell it while facing me
Don't ask for advises from outsiders.
Je dena ae te dil naal
Saath devi mera tu
Je rolna vi ae te fer
Changi tarah rol ve.
If you want to give me your heart
Also support me, company me
If you wish to crush me
You are welcome to do it with all your heart.
Mai chan badal da vekheya
Taare badal de vekhe main
Haaye lod pain te duniya ch
Saare badal de vekhe main.
I have seen the moon varying
Have seen the stars varying
Oh in the most required times in the world
Everybody changed, I have seen.
Sabb kujh badal gaya mera
Sab kujh badal gaya mera
Chal hun jar hi jawangi,
Ve je hun tuvi badal gaya
Main te mar hi jawangi -x3.
HD MUSIC VIDEO OF AMMY VIRK's QISMAT PUNJABI SONG
This heart melting music video of Punjabi track 'Qismat' stars most loved TV celebrity Sargun Mehta and the young voice Ammy Virk himself. Arvindr Khaira is director of very well visualised and conceptualised video. With the very flawless music of B Praak and sensational lyrics of Jaani altogether this tune is a blend to attract listeners.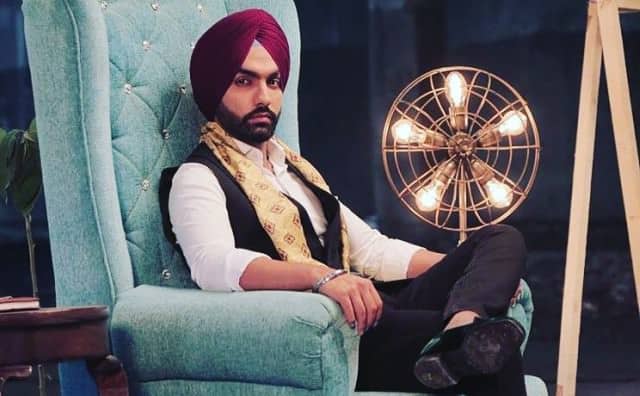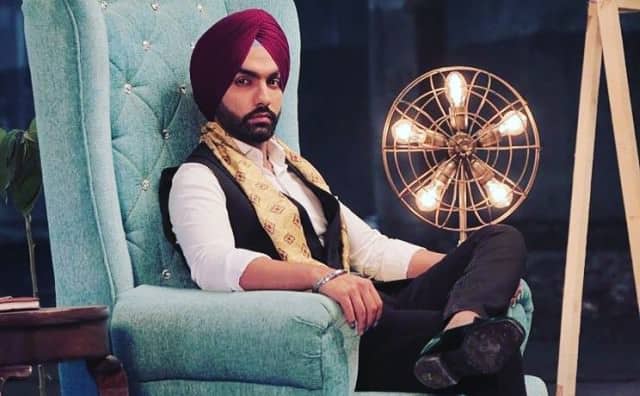 Album: Qismat aka Kismat (Punjabi)
Vocalist / Performer: Ammy Virk
Actors: Ammy Virk, Sargun Mehta
Music Composer / Director: B Praak
Songwriter: Jaani
Video Director: Arvindr Khaira
Label: Speed Records
Brand new Punjabi song qismat sung by Ammy Virk is released by Speed Records. It's one of the leading Punjabi music companies and was founded in 2004 by Balwinder Singh and Dinesh Auluck. The lyrics of song are penned by Jaani whereas B Praak composed the tune, directed music as well.
A FAN MADE VIDEO OF KISMAT PUNJABI SONG BY SINGER AMMY VIRK