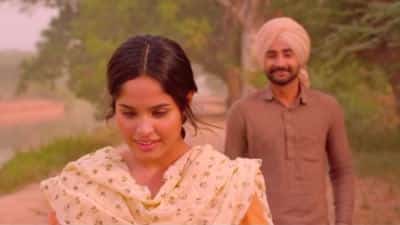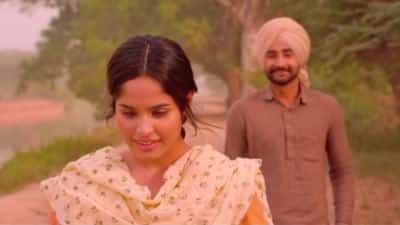 RANI LYRICS from BHALWAN SINGH – The tuneful Punjabi song with catchy vocals of Ranjit Bawa is a fresh release. The tune is produced by Gurmoh and name of songwriter is Jaggi Pathan Koti. Here you can read Ranjit Bawa's new rani full song lyrics in Punjabi with HD music video.
RANI SONG LYRICS RANJIT BAWA | BHALWAN SINGH
Allarhe teri gut olameri
Raani aein naagan di
Laali teri gallan utte
Saawan deyan baagan di,
Lalli tere gallan utte
Sawan deyan baaghan di,
Kachiyan shalliyan de daane
Chitte tere dand kudey
Na hon udeekam maitho
Hoja razamand kudey,
Joda kise phul da ban ke
Lagiye kise taani ni,
Apni bana ke tainu
Rakhunga rani ni, apni banaake tainu.
Pehre husna te laggne
Surg deyan dootan de
Kanna wich jhumke jad tu
Pa laye shehtutan de,
Sunke teri boli totay
Chooriyan khaawan ge
Bullan da rang chura ke
Chunja te laawan ge,
Vaslaan da dulleya akh cho
Peewan ge paani ni,
Apnee bana ke tenu
Rakhoonga raani ni
Apnee banaake tenu.
Bhul gaye sab pata tikana
Naina di laake ni
Phullan ton gir gaye thalle
Bhaure gash kha ke ni,
Surmayi teri nazar ne kiti
Mithdi bayimaani ni
Tut gaye ne thaawein tidak'ke
Sheeshe sultani ni,
Jangli kayi mor vi baithe
Ban ke tere haani ni,
#Apni bana ke tainu
#Rakhunga rani ni, apni banaake tainu.
Song Name: Raani
Singers: Ranjit Bawa
Music Director: Gurmoh
Lyrics Writer: Jaggi Pathan Koti
Movie: Bhalwan Singh