Respect Song from Sippy Gill with its Punjabi lyrics by Sulakhan Cheema, music from Deep Jandu, is a lyrical reply to Sidhu Moose Wala by him.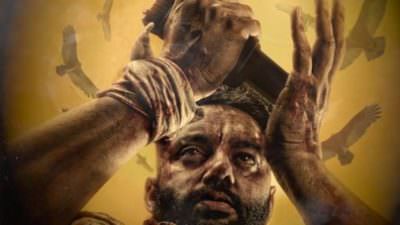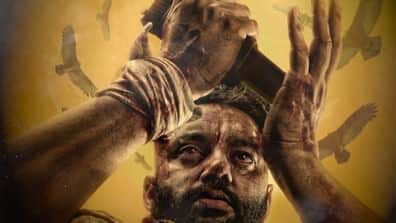 | | |
| --- | --- |
| Song Name: | Respect (Punjabi) |
| Singer(s): | Sippy Girll, Deep Jandu |
| Lyrics Writer(s): | Sulakhan Cheema |
| Composer(s): | Deep Jandu |
| Video Director(s): | N/A |
| Music Publisher: | Ten Mint Records |
SIPPY GILL REPLY TO SIDHU MOOSE WALA | RESPECT SONG LYRICS
Oh Ainve Badkaan Ni Maaridiyan,
Koi Reejh Laake Engine Karju,
Khasma Teer Baale Udde Firde Aa,
Ainve Kasute Thaan Vad Ju,
Oh Banda Tilkeya Tan Bach Janda,
Saali Jeebh Tilki Na Hadd Baut Tudaundi Aa,
Oh Eh Tan Waqt Decide Karu,
Ginti Sheran Ya Bheddu-An Ch Aundi Aa,
O Leer'an Te Lafafeyan De Jhund Phirde,
Sher Kehke Den Khud Nu Tasalliyan,
Sari Sari Raat Pind Saun Nai Dinde,
Chamgaadarh-An Di Daar Udde Paake Talliyan,
O Gadiyan Ki Chaplaan Vi Shad Bhajde,
Ho Jadon Velly Bande Muchhan Utte Hath Rakhde,
Poochh Lataan Wich Hundi Aa Pitthal Sheran Di,
Jede Khud Nu Laden Da Jawayi Dasde (X2).
Oye Group-An Wich Ghuman Di Aadat Ni,
Maut Mujre Kar-Karke Sada Parchaar Kardi Aa,
Matha Laun Wale Maidan Labde Aa,
Te Gidhran Di Toli, Pith Vaar Kardi Aa,
Oh Gandak Pataas Gudti Ch Chatte Aa,
Hathan Cho Barood Di Smell Maardi,
Repeater-An Te Mozer-An Ch Langhi Zindagi,
Goli Lg Di Saana Di Vi Hiq Paarhdi,
O Nabbe De Dehake Roz Hundi Si Diwali,
Goli Challdi Si Gal Hundi Aar Paar Di,
O Maan Na Kara Main Gal Pakki Mitheya,
Putt Gooohn Khani Kutti Ni Shikar Maardi (X2).
Oh Kina Nu Ginauna Putt Naam Gun-An De,
Jina Ne Najaij Z-F Rakheya,
Ho Chhedi Ni Hunda Saadh Adhe Naag Nu,
Asi Sikhar Dupehar-An Wich Kayi Dange Ae,
Ungal Begani Marwa Jandi Ae,
Maut Bina Dasse Phera Pa Jandi Ae,
Ho Ni__r Bande Di Chup Madi Hundi Ae,
Kaand Bina Dasse Karwa Jandi Ae,
Oh Sade Radar-An Naalo Uchi Teio Maar Naa,
Game Shad Jaan Waleyan De Wichon Yaar Naa,
Kalle Bhawein Ghumde Aan Yaran De Aan Touch Ch,
Cheema Show-Off Karda Ni Tucheyan Di Daar Naal.
O Yaar Mere Challde Faraar Saalan Ton,
Parche Sheran Te Murder-An De Bolde,
Ho Jina Tera Wait Putt Sach Sun Lai,
Jatt Haadi Sauni Aina Ku Tan Khol Tolde,
Oh Dabka Parauntheya Te Hona Challda,
Oye Samajh Ni Aundi Tetho Kihne Darrna,
Oye Yaar Mere Kanda Kaddne Nu Kahle Ne,
Putt Main Nai Chaunda Billi Paap Karna,
Yaar Mere Kehnde Kanda Kadd Dine Aa,
Putt Main Nai Chaunda Billi Paap Karna.
Oye Gal Oni Ku Karda,
Jina Pattan Ch Jor Aa,
Main Apne Sir Te Bukda,
Mitheya Tu Tan Kal Da Shor Aa,
Oh Tusi Cover-An Ch Rakhde O,
Sade Tan Khulle Shadde Aa,
Tusi Kartoos Mang Ke Chalaunde Aa Malango,
Putt Asi Tokre Kadde Aa,
Aaj Dudh Wale Danda Wali Main-Main Naa,
Har Gal Da Solution Ni Hundi,
Putt Vailpuna Blood Ch Hunda,
Ehdi Koi Tuition Ni Hundi.
Aa Gaya Ni Billo Tera Rauli Aala Yaar!