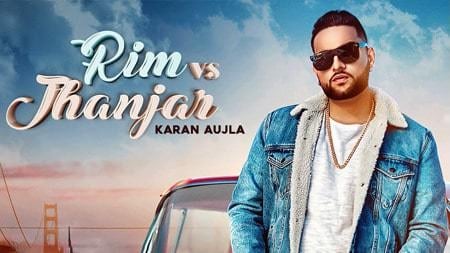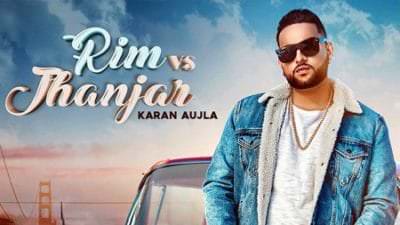 RIM vs JHANJAR LYRICS – The new singing sensation "Karan Aujla" brings his new Punjabi single track "Rim VS Jhanjar" and it's also an enormous hit release as his previous tunes. Deep Jandu has sorted the production of power-packed Punjabi music.
The skillful artist Karan Aujla also has penned the enjoyable Punjabi lyrics and performed in Punjabi music film too, created by Sukh Sanghera. Parma Music is producer of music project and mixing-mastering of audio has been very-well done by J-Statik.
KARAN AUJLA'S RIM VS JHANJAR SONG LYRIC
Oh shonk sare pooray thok-thok karda,
Mainu sare kahe tu rok-tok karda,
Gallan naal supne dakhauna ae,
Pichon aakh dena main ta joke karda,
Oh sunne-sunne lagde aa pair ve,
Tureya na jaawe moran wangra,
Gaddi de pawaunda rehna rim ve,
Mere vi puwa de kade jhanjran (x2).
Ho akh te bandook done taahn karke,
Hiq thok-thok masle nabede ne,
Aap ta sohneya ve yaaran nal rehna,
Jatti bun-bun kotiyan derhe ve (x2).
Yaaran naal night-out wajde,
Kithe rehnda puchiyan chadran,
Gadi de pawaunda rehna rim ve,
Meray vi puwade kade jhanjra (x2).
Oh karan gharale aala nai reesan!
O jadon kade jaiye kehnda jutti jhaad ke,
Jutti jhaad ke chadi tu unjh kehna ae,
Mainu kaale suit tetho jurhe ni kade,
Aap kaaliyan hi gaddiyan tu laina ae (x2).
Mera taan tu phone vi nai chakda,
Mainu jithe kahe othe haazir aan.
Gáddi de pawaonda rehna rim ve,
Mere vi puwá de kade jhanjrán (x2).
Deep jandu! Parma music!
Chandi diyan dabbiyan banaake rakhda,
Wich kala-kala hunda khaure ki ve,
Addiyan ne sunniya main pauno jakkdi
Hun karda palazzo nu na ji ve (x2).
Gharale da karan kadon sudhru,
Diggy ch lako ke rakhe datraan,
Gadi de pawaunda réhna rim ve,
Mére vi puwade kadé jhanjra (x2).
MORE SONGS LIKE RIM VS JHANJAR FROM KARAN AUJLA
[/su_list]
Song Credits / information:

Song Title
Rim vs Jhanjar (Punjabi)
Artist(s)
Karan Aujla
Lyrics Writer(s)
Karan Aujla
Video Director
Sukh Sanghera
Music Director
Deep Jandu
Label
Royal Music Gang
​