Rocky Mental Punjabi Movie – Parmish Verma | Wiki | Star Cast | Songs | Trailer | Posters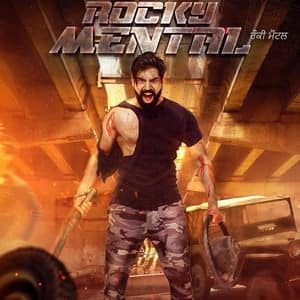 Rocky Mental Punjabi movie wiki info, star cast of Parmish Verma debut film rocky mental songs trailer, HD posters.
Parmish Verma is a video director-actor.He is the man behind most popular Punjabi songs' music videos like 'AKHIL – KHAAB,' 'NINJA – THOKDA REHA,' 'MANKIRT AULAKH – GALLAN MITHIYAN' and many more.
Movie Name: Rocky Mental (2017)
Star Cast: Parmish Verma, Ashwani Sharma, Vinod Dangey, Rahul Goel and others
Director: Vikram Thori
Produced by: Vijay Kumar | Film Writer: Naresh Bhullar
Music Composer & Background Score: Desi Crew
Screenplay: Rahul Goel | Executive: KS Rubal
Rocky Mental Full Movie Release Dates: 18 August, 2017
Presentation: Vijay Kumar & A Dhamrait Film Prodcution
Rocky Mental Film Trailer – Watch Full HD
Singers – Sharry Mann, Ninja, Dilpreet Dhillon, Goldy, Manjit Sahota
Lyrics – Sarba Mann, Ramkesh Jiwanpurwala, Deep Kaur Vehniwal, Deep Baniwal, Channa Jandali
Screenplay & Dialogues – Uday Pratap Singh
Online Promotions – Gold Media
Poster Design – Thirsty Fish
Choreographer – Ritchie Burton
Line Producer – Darshan Aulakh
Post Production – Vikrant Studios
Post Production Supervisor – Manav Shrotriya
DI Colourist – Nirmal Sharma
Sound SFX & Folley – Jitendra Singh
Re-Recording Engineer – Nageshwar Rao Choudhary
VFX Supervisor – Swapnil Shelar
Art Direction – Amar Dogra
Background Score – Gurmoh
Associate Director – Garinder Sidhu
Action Director – Parvez Fazal Khan
Visual Promotions – Hashtag# Studios
Editor – Shiva Bayappa
DOP – Suresh Beesaveni
Copyrights – Moviebank
Music on – Lokdhun
ROCKY MENTAL FILM ALL SONGS TRACKLIST:
01. Track
02. Track
03. Track
Movie Summary: The most famous actor-director 'Parmish Verma' comes up with his debut Punjabi movie 'Rocky Mental' presented by Vijay Kumar & A Dhamrait Film Prodcutions. The demanding film story is written by Naresh Bhullar.Stay Tuned for Parmish Verma's Rocky Mental movie songs, videos, trailer and other updates.