Sajna Je Sambhal Gaya Lyrics is an enjoyable Punjabi song with appealing vocals of Prabh Gill. Ammy Virk's film 'Harjeeta' features the track 'Sajna Je Sambhall Gaya' with all of its lyrics scripted by songwriter Maninder Kailey & music composed by Gurmeet SIngh.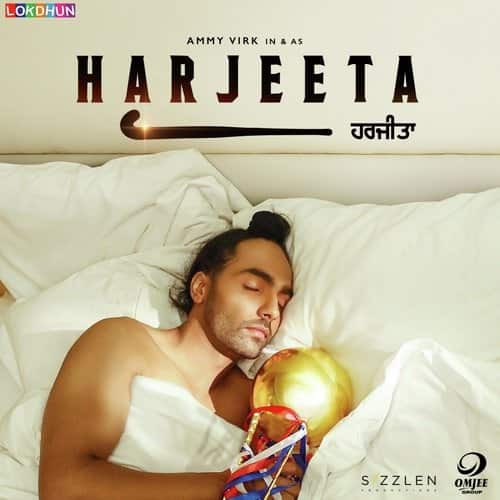 | | |
| --- | --- |
| Song Name: | Sajjna Je Sambhall Gaya |
| Movie Name: | Harjeeta |
| Singer(s): | Prabh Gill |
| Lyrics Writer(s): | Maninder Kailey |
| Music Director(s): | Gurmeet Singh |
| Actor(s): | Ammy Virk, Sawan Rupowali |
| Record Label: | Lokdhun Punjabi |
PRABH GILL | SAJNA JE SAMBHALL GAYA FULL SONG LYRICS
Sab Jaane Ke Vi,
Anjaan Ban'de Rahe,
Pal Vichhdan Wale,
Gal 'Cho Ni Langhde Paye,
Kihton Jaake Mangiye Salaah,
Te Kihnu Jaake Dukh Dasiye,
Jithe Mil Jawe Dil Nu Sukoon,
Kedi Duniya Ch Jaa Vassiye,
Sajna Je Sambhal Gaya,
Taan Mainu Vi Tareeka Das Dayin,
Vaise Karniya Ban'diyan Nai,
Taan Vi Karein Je Udeekan Das Dayin.
Sajjna Je Sambhal Gayaa,
Tan Mainu Vi Tarika Das Dayin,
Waise Karniyan Ban'diyan Nai,
Tan Vi Karein Je Udeek'an Das Dayin.
Main Tan Khaaban Wale Booteyan Nu,
Chaavan Naal Paaleya,
Changa Banke Dikhaunde Si Kyon,
Dilan Deya Kaaleya,
Chall Mann Laina Teri Vi,
Majburi Koi Honi Ae,
Main Jaaneya Na Bas Teri,
Soorat Hi Sohni Ae,
Jede Tere Bare Puchde Ne,
Keda Varka Saleeka Das Dayi,
Waise Karniya Ban Diya Nai
Ta Vi Kare Je Udeeka Das Dayi.
Eh Sameyan De Khel,
Keda Mile Kaun Tutda,
Hunda Likheya Je Saath,
Pher Hath Kaanu Chhutda,
Je Lagda Ae Tainu,
Main Na Kujh Tere Layi Ve,
Bhul Jaawi Gal Tainu
Jedi-Jedi Kahi Ve,
Teri Arh Metho Jari Jaawe Na,
Ki Eho Hundiyan Preetan Das Dayin,
Vaise Karniya Ban'diyan Nai,
Taan Vi Karein Je Udeekan Das Dayin (X2).
Watch offical music video of this track from Punjabi film Harjeeta.