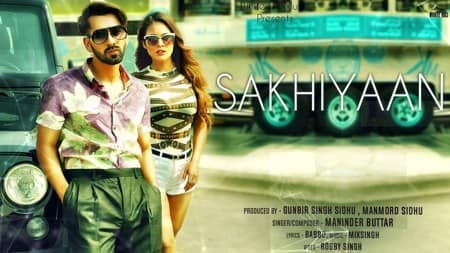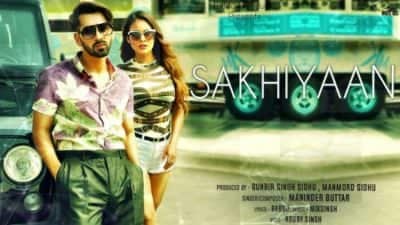 SAKHIYAAN LYRICS – With the pleasant voice "Maninder Buttar" is up with his latest Punjabi romantic song with its verses soulfully crafted by Babbu named songwriter. Mix Singh is the man behind likable music tune.
Robby Singh creates music video of "Sakhiyaan" track featuring Neha Malik named model with Maninder, released by White Hill Music on Oct 22, 2018.
LATEST SONG SAKHIYAAN WITH LYRICS
Sakhiyan ne mainu mehne maar diyan,
Uddiyan ne gallan channa pyar diyan,
Shaam nu tu kithay kihde naal huna aan,
Vekhiyan main photo' an ve car diyan
Mainu darr jeya lagda ae
Dil tut na jaaye vichara.
Tere yaar bathere ne mera tuhi ae bas yaara -x2.
(Meaning of song chorus: You have many friends but I have only you, dear.)
Jadon kalli behni aa
Khayal eh sataunde ne,
Baahr jaake sunda ae phone kihde aunde ne -x2,
Kari na please aisi gal kisay naal,
Ajj kisay naal ne jo kall kisay naal,
Tere naal hona ae guzara jatti da,
Mera naiyo hor koi hall kisay naal.
Tu jihde ton rokein, main kam na karaan dobara.
Teray yar batheray nay mera toohi aye bas yara -x2.
Eh na sochi tainu mutiyaran ton ni rokdi,
Theek ae na bas tere yaran ton hi rokdi -x2,
Kade mainu film' an dikha deya kar,
Kade-kade mainu vi ghuma leya kar,
Sare saal wicho je main russa ik vaar,
Aena ku ta ban'da manaa leya kar,
Ik paase tu Babbu, ik paase ae jag saara.
Tere yaar bathere ne mera tuhi ae bas yaara -x4.