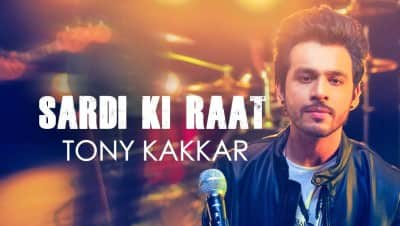 Sardi Ki Raat is a soft romantic song with delightful lyrics of Tony Kakkar. The artist also penned and sung the verses. Aditya Dev is music director and video is created by Prakhar Khemka.
SARDI KI RAAT SONG LYRICS – TONY KAKKAR
Sardi ki raaton mein chaand taley
Hum-tum sanam chupke chhat pe mile,
Meri kitaabon mein jo they chhipe
Tumne sanam khat woh phir se parhey
Woh hasna bebaaki se tera sanam
Woh nazrein jhukana jo aaye sharam.
Zikr tera jab ayega
Mujhe wo pyar yaad ayega
They hum bekarar yaad ayega.
Ik roz main tumse naraaz tha
Koyi gair jab tere paas tha
Sambhla hi dil jab tumne bataya
Wo kuch bhi nahi mehaz ik itefaq tha
Zakhm dil ka bhi bhar jayega.
Mujhe woh pyaar yaad aayega
They hum bekarar yaad aayega.
December ke mahine ki woh raat thi
Bade zor ki tab barsaat thi
Ghar pe tumhare koi dekh lega
Isi darr se tumne na mulaqat ki,
Ab december bhi jab aayega.
Mujhey wo pyar yaad ayega
They hum bekarar yaad ayega.
Tha ishq sawaar
Yaad ayega, kahan mera yaar yaad ayega.
Vocalist, Music Composer, Lyrics Writer: Tony Kakkar
Music Producer: Aditya Dev
Director of Video: Prakhar Khemka
Name of Song: Sardi Ki Raat
Album Name: Tony Kakkar Sessions (2017)