Sifat Lyrics by Nirvair Pannu: It is an ultra-modern and a wonderful Punjabi song. Mrxci is the entertainer of aesthetically pleasing music. The snazzy Sifat Punjabi lyrics of the ballad are inked down by Nirvair Pannu. The boss music video of the mesmerizing jingle is oriented by Yasheen Ghurail.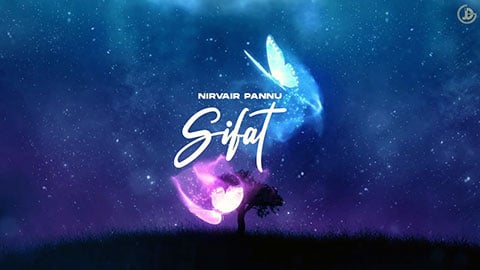 Check the extremely pleasant lyrics of Nirvair Pannu's latest Punjabi song Sifat. The lyricist Nirvair Pannu notes-down the high-minded lyrics.
NIRVAIR PANNU · SIFAT SONG LYRICS
Ho Chal Chad Galan Fir Milde Aa
Fir Phullan Vangu Khilde Aa
Chal Giniye Tare Behke Ni,
Kar Sifat Mera Na Laike Ni,
Kyon Lang Jandi Eh Khaike Ni,
Menu Ishq Diya Mehka Shidiya,
Tera Nam Gaun Koyilan Chidiya,
Ohna Daseya Teri Lishk Layi,
Main Ki Akhaan Teri Sifat Layi,
Hath Fad Lai Ni Muk Java Na Main,
Rukh Vangu Suk Java Na Main,
Aa Aja Aja Aja Ni, Ik Vari Fera Pa Ja Ni,
Ho Koyi Mang Mangiye Badiye Changiye,
Tenu Gal Nal Lava Rabb Rangiye,
Doran Gandiye Aja Ralke Ni,
Beh Kol Mere Hath Fadke Ni,
Mainu Pyar Di Gal Sikha De Ni,
Koyi Geet Mera Tuh Gaade Ni,
Mere Akhra Di Takdeer Banu,
Teri Meri Tasveer Banu,
Mutyare Ni Mutyare Ni,
Main Javaan Tetho Vare Ni,
Ho Koyi Aidaan Di Galbat Hove,
Sadi Kaleyan Di Mulakat Hove,
Mithi Mithi Barsat Hove,
Surgaan Di Chhaan Vich Kho Java,
Bas Tera Hi Main Ho Java,
Msa Khidiya Va Murjhake Ni,
Push Hal Mera Gal Lake Ni,
Sochan Nu Sach Hun Kar Pariye,
Kakhan Nu Lakh Hun Kar Pariye,
Tere Ishk Toh Sikheya Handiye,
Main Jo Vi Likheya Handiye,
Bada Sohna Tera Shehar Kude,
Bas Tera A Nirvair Kude, Bas Tera A Nirvair Kude.

Sifat Punjabi Music Video | Nirvair Pannu
Stream newly released music video for Sifat with exhilarating lyrics triumphantly sung by Nirvair Pannu.
Sifat Song Details
Title of Song
Sifat
Lead Vocalist
Nirvair Pannu
Songwriter
Nirvair Pannu
Producer
Mrxci