SOCHDE NAHI LYRICS – The promising artist Yuvraj Hans has released a new song and it has been produced by Desi Routz. Maninder Kailey is songwriter while Khushpal Singh and Dilsher Singh are video song directors.
It's a Punjabi sad song performed by Yuvraj Hans and is titled as "SOCHDE NAHI" featuring Krushan named model in music video which is a True-Makers film released by T-series Apna Punjab.
YUVRAJ HANS LATEST – SOCHDE NAHI SONG LYRICS
Aundi pyar ch khataas kade-kade
Fikki ho jaye mithaas kade-kade -x2,
Ik naal jihda howe ann tikeya
Horan nu oh lochde nahi,
Nibhauni howe jina ne
Nibha hi lainde ne
Oh todne di sochde nahi -x2.
English translation: the closest meaning of chorus is –
The ones who want to carry on their love from the heart
They will face-up any situation without having thoughts of breaking it up.
Kithe gaye oh vaade kasma
Hun honsla na
Oh tod da si rasma.
Tere daave te daleelan
Naale gallan sachiyan
Hoiyan ik-ik karke oh sab kachiyan.
Pyaran wale dinde ne sahara ik dusre nu
Vairi ban nochde nahi.
Nibhaoni hove jina ne
Nibha hi lende ne
O todne di sochdey nahin -x2.
Kailey-kailey rehna ae zubaan te sadaa
Jine jeen di sikhayi tainu apni adaa,
Aina sambhna pyar aunda kise-kise nu
Chaawein kaddna mere cho apne tu hisse nu.
Kailey ve malam sajjna layi banke
Zakham khij ch kharochde nahi.
Nibhauni howe jina ne
Nibha hi lainde ne
Oh todne di sochde nahi -x2.
Shayari
Mainu meri na parwah yaara
Mainu teri khushi pyari ae
Hun rakh lawein tu saambh ehnu
Tere ton zindagi vaari ae
Tainu udaas kade nai dekhna main
Metho jo hoya main kar jana,
Tera na socha jis din main
Us din ton pehlan mar jana.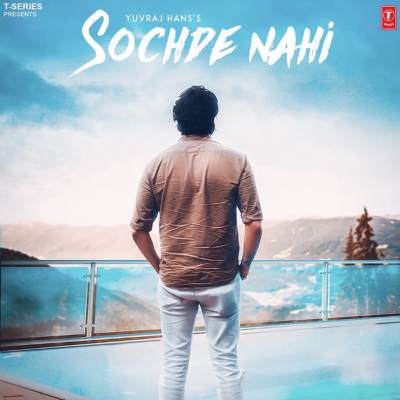 | | |
| --- | --- |
| Name of Song: | Sochde Nahi (Punjabi) |
| Artists: | Yuvraj Hans, Krushna |
| Music Composer: | Desi Routz |
| Lyrics Writer: | |
| Assistant Director: | Shubham Malhotra |
| Video: | Dilsher Singh, Khushpal Singh |
| Label: | T-series Apna Punjab |
| Production: | True-makers Film |