Lyrics for Suriya's 'Sodakku Song' with English translation from his recent Tamil film 'Thaanaa Serndha Koottam' are energetically hummed by Anthony Daasan & Anirudh Ravichander has composed it. Mani Amudhavan & Vignesh ShivN are songwriters who drafted Sodakku Mela Sodakku Podu fulls song lyrics with their meaning.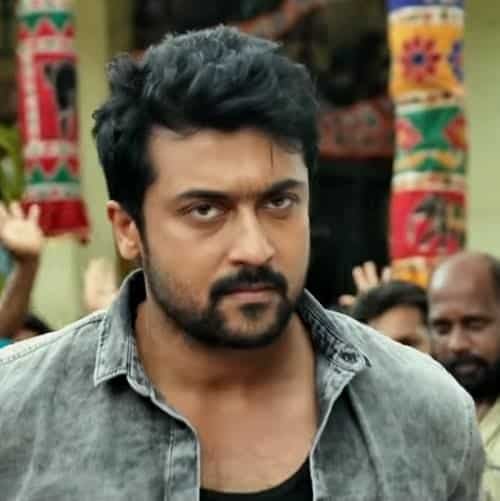 Name of Song: Sodakku (Tamil)
Album / Movie Name: Thaanaa Serndha Koottam (2018)
Singers: Anirudh Ravichander, Anirudh Ravichander & Anthony Daasan, Anthony Daasan
Lyricists: Vignesh ShivN, Mani Amudhavan
Music Director: Anirudh Ravichander
Label: (P) 2017 Sony Music Entertainment India Pvt. Ltd.
THAANAA SERNDHA KOOTTAM – SODAKKU SONG LYRICS TRANSLATION
Sodakku Mela Sodakku Poduthu
En Verallu Vanthu Nadu Theruvil Ninnu
Sodakku Mela Sodakku Poduthu
'My fingers are just snapping away!'
'Out in the road, they're snapping away; Snap, snap, over and over again.'
Sodakku Mela Sodakku Poduthu,
En Verallu Vanthu Nadu Theruvil Ninnu
Sodakku Mela Sodakku Poduthu
'My fingers are just snapping away!'
'Out in the road, they're snapping away; Snap, snap, over and over again.'
Ayya Vangayya Vangayya, Engayya Irukeenga,
Ennaiyya Seiveenga, Eppayya Seiveenga,
'Come on, come on – Where are you now?
What can you do to me? When will you?'
Sodakku Mela, Hey Sodakku Mela Appadi,
Sodakku Mela Sodakku Poduthu
'Snap, snap, over and over again.'
'My fingers are just snapping away!'
En Verallu Vanthu, Nadu Theruvil Ninnu
Sodakku Mela Sodakku Poduthu
'Out in the road, they're snapping away; Snap, snap, over and over again.'
Ayya Vangayya Vangayya, Engayya Irukeenga
Ennaiyya Seiveenga, Eppayya Seiveenga
'Come on, come on – Where are you now? What can you do to me? When will you?'
Sodakku Mela, Hey Sodakku Mela Appadi,
'Snap, snap, over and over again.'
Sodakku Mela Sodakku Poduthu,
'My fingers are just snapping away!'
En Verallu Vanthu, Nadu Theruvil Ninnu,
Sodakku Mela Sodakku Poduthu,
'Out in the road, they're snapping away;
Snap, snap, over and over again.'
Sodakku Mela Sodakku Poduthu
En Verallu Vanthuhoi,
Nadu Theruvil Ninnu
Sodakku Mela Sodakku Poduthu
'My fingers are just snapping away!'
'Out in the road, they're snapping away;
Snap, snap, over and over again.'
Nadakuravana Parakka Vidanum,
Aluguravana Sirikka Vidanum,
Modangunavana Thodanga Vidanum,
Kalangunavana Kalakka Vidanum,
'Let those who walked fly, those who cried smile;
The exploited get a push, the enslaved shine.'
Thadukka Thadukka Thaandi Varanum,
Midhika Midhika Meendu Varanum,
'Everytime they hurdle you, jump higher;
Everytime they break you, start over.'
Kothikka Kothikka Kovam Varanum,
Keela Pothacha Molachu Varanum,
'Let your blood boil at injustice; When they bury you, grow roots and rise.'
Sodakku Mela,Hey Sodakku Mela Appadi,
'Snap, snap, over and over again.'
Sodakku Mela Sodakku Poduthu,
'My fingers are just snapping away!'
Hey Thadukkuravana Kedukkiravana, Morachu Paakanum,
Thala Ganathula Kuthikkiravana, Sarichu Paakanum,
'Look them in the eye, if they build a barrier;
Bring down to ground, if they're drunk on power.'
Adi Vayithula Adikkiravana, Ethuthu Kekanum,
Ini Oru Mura Namma Thoda, Avan Nenachu Paakanum,
'Those who crush livelihoods, must be made to pay;
Make them think twice, to mess with us again.'
Koduththa Koduththa Adiya,
Thiruppi Thiruppi Tharanum,
Koluththa Koluththa Eliya Koluppa Kuraikkanum,
'All this time they hit us, return the favour; These fat rodents fed on us, make them wither.'
Aduththa Aduththa Nodithaan, Nenacha Maari Varanum,
Adachcha Adachcha Kathava, Uthachchu Thorakkanum,
'Let us be the masters of our own future; It's our time – Kick open the bolted door.'
Ayya Pongayya Pongayya
Kaanama Pongayya Kannu Munna Vandha
Kannam Dhaan Veengumya
'Run and hide, leave no trace; When I see you, I'll bruise your face.'
Angayyo Ingayyo, Engaiyo Pongayya,
Enga Side Vantha, Injury Aagumya,
'Go away – this way or that; Cross our path and you'll regret.'
Sodakku Mela, Hey Sodakku Mela Appadi,
Sodakku Mela Sodakku Poduthu,
En Verallu Vanthu,, Nadu Theruvil Ninnu,
Sodakku Mela Sodakku Poduthu,
'Snap, snap, over and over again.'
'My fingers are just snapping away!'
'Out in the road, they're snapping away; Snap, snap, over and over again.'