Soppana Sundari Song Lyrics from Tamil movie 'Chennai 28 2nd Innings' AKa 'Chennai 600028 II' with English meaning are out now. Below is the Soppanasundari lyrics and translation.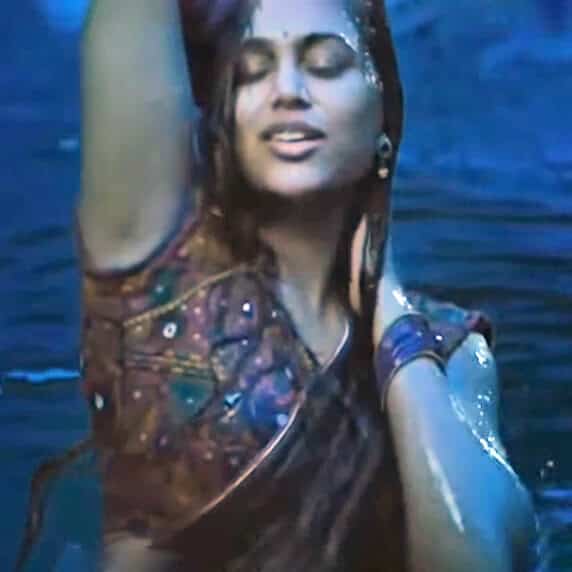 | | |
| --- | --- |
| Song Name: | Soppanasundari |
| Album/Movie: | Chennai 600028 II (2016) |
| Singer(s): | Karthik Raja, Venkat Prabhu, Yuvan Shankar Raja, Premgi Amaren |
| Lyrics Writer(s): | Venkat Prabhu |
| Music Director(s): | Yuvan Shankar Raja |
| Music Video Director: | Venkat Prabhu |
| Music Video Features: | Jai, Shiva, Vaibhav, Premji, Aravind Akash, Nithin Sathya, Vijay Vasanth, Ajay Raj, Mahat Raghavendra, |
| Release Date: | Jul 25, 2017 |
CHENNAI 28 – SOPPANA SUNDARI SONG LYRICS ENGLISH MEANING
Yenda Enna Parthu Andha Kelvi Ketta
En Ne Avana Adichite Irrukingha Appadi Enna Than Kelvi Ketan Enna Kettana
Oh no! Why did you ask me that question?
Why do you keep hitting him?
What did he ask me? You know what he asked me.
Car Ah Namma Vechirrukom
Intha Car Ah Vechi Irruntha Soppana Sundari Ah
We own this car. Who has Swapna Sundari the owner of this car as his mistress?
Ipo Yar Vechu Irruka Yar Vechu Irrukayar Vechu Irruka
Kangha Nu Ketkran Ketkran Ketkran
Oru Vidhvana Parthu Kekre Kelviya Ah Ithudialogue
Who has her as his mistress now?
This was his question. Query! Inquiry! Inquiry!
Yaru Evaru Idha Vachirundha Theriyuma
Pera Nan Sonna List-tu Romba Neelumma
Do you know who had her as his lady love for pleasure?
If I specify their names, the list will magnify.
Maisooru Nijamum Mandhiri Pala Pergalum
Padhugatha Pokkishamada
Nizam of Mysore, Ministers, and some more.
Cherished her as their own treasure.
Soppana Sundari Unna Yaru Vachirukka
Soppana Sundari Unna Yaru Vachirukka
Swapna Sundari. Glam doll glamorous. Who has you as his mistress?
Swapna Sundari. Dream Girl gorgeous. Whose mistress are you, princess?
Hey Kathukkolla Venam Idhu Manmadha Kala
Vitta Velagadhu Unakkenna Kavala
Hey! No need to learn this. It's cupid's art of bliss.
You will never forget this art. Why worry, sweetheart?
Meesa Endhirikkum Munne Para Papparappa
Asa Mundhi Mundhi Thalla Unna Mandhirikkum
Adi Pudi Saravedi Idhu Vittu Vilasu
Before our mustache stands up bold and brash,
Our desires make a splash, to cast a spell in a flash.
This firecracker is dynamite. Light the spark, let it ignite.
Adikkadi Palinjadugudu First-u Glass-u
Dhinam Thoonga MudiyamaNanga Kandu Vara Eppa Porandha
Holding your breath in Kabaddi. That's how the first glass will be.
Nights we toss and turn sleepless. Honey, you were born to delight us.
Soppana Sundari, Unna Yaru Vachirukka
Soppana Sundari Unna Yaru Vachirukka
Swapna Sundari, Dreamgirl delightful. Whose paramour are you, tell me?
Swapna Sundari, Mesmerizing missy. Who has you as his mistress, my lovely?
Enna Kadhai Venum Sollitharava
Endha Vazhi Venum Allitharavava Va
What story do you want? Shall I teach you this instant?
What is your preference? Embrace me with your experience.
Adiye Pombalainga Ketta Nanga Thattavilla
Thedi Vandhadha Ellame Nanga Vittadhilla
We don't say 'No' ever when females ask us a favor.
What falls into our palms we savor, we have no qualms.
Ilasunga Pudichu Nikkudhu Enga Munnala
Vayasula Idhu Perusula Varom Pinnala
Babes alluringly dance before us willingly.
We will follow you duly. Age isn't a big deal truly.
Azhichalum Azhiyama Ada Achadichu Suthiyadicha
Soppana Sundari Unna Yaru Vachirukka
Soppana Sundari Unna Yaru Vachirukka
You made a deep imprint on us. A memento for keeps, delirious.
Swapna Sundari. Blue dreams you weave, darling. Whose mistress are you?
Swapna Sundari. You make magic, sweetie. Whose love interest are you, honey?

CHENNAI 28 – Soppana Sundari Music Video