Sukh Da Saah Lyrics from latest film Vekh Baraatan Challiyan is a romantic song filmed on Amrinder Gill, Kavita Kaushik & Binnu Dhillon. The track has its music produced by Jatinder Shah.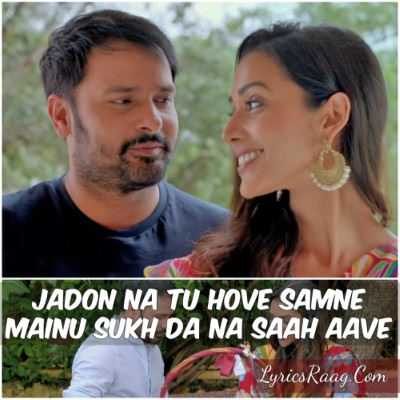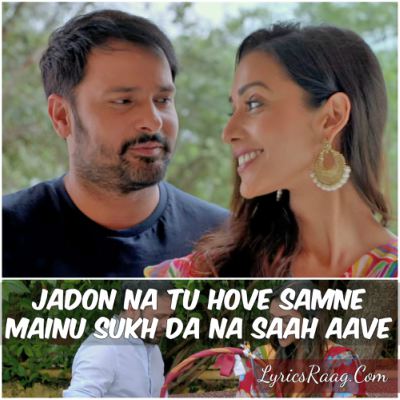 Title of Song : Sukh [Punjabi]
Movie / Album Name: Vekh Baraatan Challiyan [2017]
Singers: Amrinder Gill
Music Producer: Jatinder Shah
Actors: Binnu Dhillon, Kavita Kaushik. Amrinder Gill
Lyricist: Vinder Nathumajra
Label: Rhythm Boyz
The Punjabi song "SUKH DA SAAH" with its most beautiful lyrics is inked by Vinder Nathumajra. Here you can read Amrinder Gill's song all verses English translation.
NEW SUKH DA SAAH SONG LYRICS TRANSLATION –

AMRINDER GILL
Cheteyan cho jaana naiyo
Tera naam kaddeya
Osay wele marju
Je hath mera shaddeya -x2,
Can't your name
From all the memories we made together
I will die on the moment
If you leave my hand.
Tere layi mazaak hunda
Sadi jaan te ban jaave,
Jadon na tu hove samne
Mainu sukh da na saah aave -x3.
It is fun for you
But not for me
When you're not with me
I don't breath with ease.
Teri onve lorh jive
Dhup wich shaan di
Poori kaun karu kami
Tere wali thaan di -x2.
You're needed like
Shade in the great sunshine
Who would fulfill your place.
Haaseyan nu taap chad da
Akh hanjuan na bhar jaave.
My laughs are fevered
And eyes fill with tears.
Jado na tu howe saamne
Mainu sukh da na saah ave -x3.
When you are not with me
Even breathing in becomes uneasy for me.