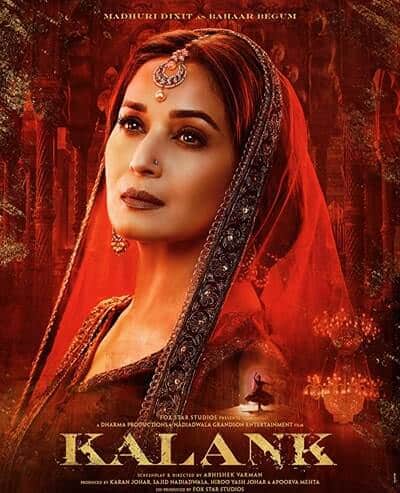 Tabah Ho Gaye Song Lyrics with translation in English to explain the real meaning of each song-line. Shreya Ghoshal hums the song for Kalank film and Madhuri Dixit performs on it. Checkout, Tabaah Ho Gaye Track original meaning.
TABAH HO GAYE LYRICS MEANING
Di Nahi Dua Bhale, Na Di Kabhi Baddua,
I may not have blessed you but I never cursed you either.
Na Khafa Huwe, Na Hum Huwe Kabhi Bewafa,
I never got angry on you. Neither I have been unfaithful.
Tum Magar Bewafa Ho Gaye, Kyun Khafa Ho Gaye
But you have turned unfaithful and got angry with me, why?
Ke Tumse Jo Judaa Hoke Hum, Tabaah Ho Gaye
Separating from you has ruined my life.
Phir Akhiyan Mein Deed Ke Teri, Deep Jalaa Jaana,
O dear, come and lit-up the flames of love in my eyes again.
Mohe Chhod Ke Jane Ki Khatir Hi, Laut Ke Aa Jaana
At least, come back once. Even if you're meant to leave me again.
Haan, Gair Ke Humnava Ho Gaye
You are someone else's love now.
Kyun Khafa Ho Gaye,
Why have you got upset with me?
Ki Tumse Judaa Hoke Hum, Tabah Ho Gaye.
Parting from you, has ruined ( can also say devastated, spoiled, destroyed) my life.
Haan Sajde Mein Humne Maanga Tha,
In my prayers I wished that;
Umar Bhi Humari Lag Jaaye Tumko,
May God bless you with the remaining years of my life too.
(I have prayed for your longlife.)
Khudse Hi Tauba Karte The,
I used to forsake myself from seeing you.
Nazar Na Humari Lag Jaye Tumko,
So that may it not become evil eye for you.
Hum Magar, Hum Magar Naa Gawara Tumhe,
But I have been such an intolerable for you.
Is Tarah Ho Gaye,
I have been like;
Ki Tumse Juda Hoke Hum, Tabah Ho Gaye.
Separating from you has ruined me.