Thimiru Kaattaadha Di, with the translation of its quirky lyrics, is an extraordinary song by Leon James & Sathyaprakash, a duo of talented Tamil singers who amuse their fans with their energetic voices. The lyrics, written by Vignesh Shivn, are witty and catchy, as they narrate the sarcastic remarks of a man attracted to a woman who acts arrogant. The composer, Leon James, creates a funky tune that syncs well with the singers' vocals and the song's mood.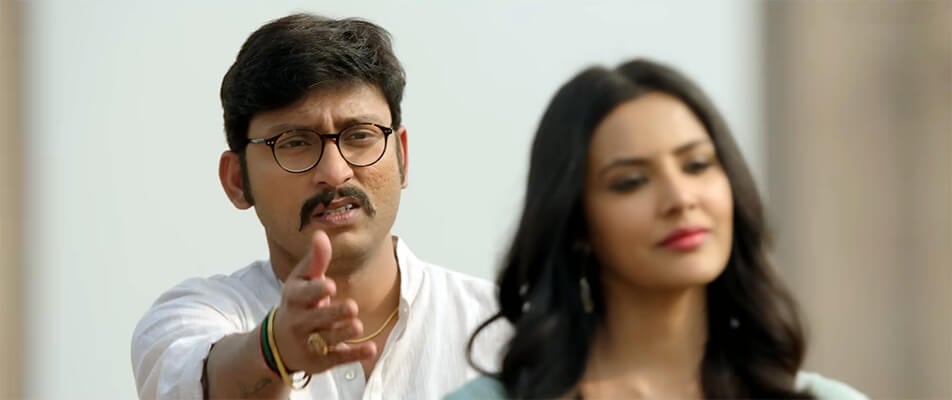 The movie features Rj Balaji and other talented actors who make the audience laugh and think with their witty timing and expressions. The movie is a must-watch for anyone who loves a smart, hilarious story with a dose of politics and music. The Thimiru Kaattaadha Di song lyrics are in Tamil, but you can also read them with their translation in English.
LKG TAMIL MOVIE · THIMIRU KAATTAADHA DI SONG LYRICS ENGLISH MEANING
Thimiru Kattadhadi Hoo Oh Oh Thimiru Kattadhadi
On Thimiru Kattadha, Thimiru Kattadha, Thimiru Kattadhadi
Prachaarame Nee Pannamale En Vote-ah Than Vangi Vechikitiye
Podhu Koottam Kooda Pottu Sollvene Nammoda Koottanai Set Agathadi
Don't act arrogant. Hey, don't act arrogant.
Don't show arrogance. Don't show arrogance, don't show arrogance.
Without doing any campaign, you got my vote.
Even in public meeting I'll say that, our coalition won't work out.
Adi Vangatha Heart Inga Kidayathu
Midhi Vangatha Manasu Inga Kidayathu
Edhu Kedaikkumnnu Mindukku Theriyathu
Sumara Irukkum Pasanga Vali Dhan Puriyathu
Don't get beaten. There is no heart here.
Don't get treaded. There is no heart here.
Mind doesn't know what you'll get.
Ordinary looking men's pain is not known.
Nee Jithu Thandi, Nan Veththu Thandi
Irundhuttu Pogattumadi
Nee Jillu Thandi, Nan Jakku Thandi
Paravalla Kavalla Illa Di
You are smart. I am a waste.
Let it be like that.
You are beautiful and I am ugly.
It is okay, there is no problem.
Thimiru Kattadhadi Ho Oh Oh Thimiru Kattadhadi
En Manasa Kolappura Hearta Olappura Kadhal Venamadi
Thimiru Kattadhadi Hoo Oh Oh Thimiru Kattadhadi
Hey Girls Geels Ellam Athigam Virumbatha Gandhi Nanthanadi
Don't act arrogant. Hey, don't act arrogant.
You are confusing my mind. You are jingling my heart. No need for love.
Don't act arrogant. Hey, don't act arrogant.
I am a Gandhi, who doesn't like girls much.
Thimiru Kaattaadha Di Full Song | LKG
LKG Film's Thimiru Kaattaadha Di Music Video | Priya Anand | Rj Balaji
The video director, K.R. Prabhu, portrays the essence of the song with his humorous vision and animation skills. The starring actors RJ Balaji and Priya Anand, play the funny couple's roles with comical chemistry and banter. The song is a part of the movie LKG, a political satire that follows the exploits of a young man who wants to become a successful politician by any means. If you are looking for a song that will make you chuckle and feel something, then Thimiru Kaattaadha Di is the perfect choice.