Think Once Lyrics is the latest Punjabi song which is collaborated by Roach Killa and Prabh Gill. The alluring music beats of tune are produced by Mix Singh while music film creation is handled by Team DG.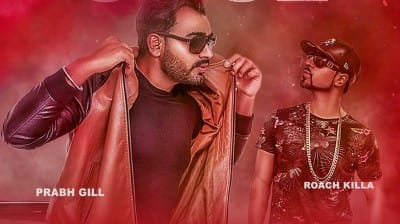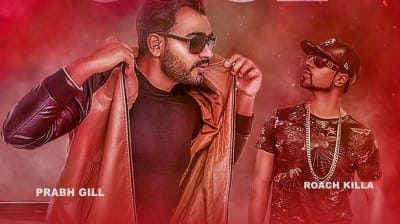 The lyrics of "THINK ONCE" from vocalist Prabh Gill has its lyrics written by Diljit Chitti and rapped verses from Roach Killa. The promising song is presentation is brought by Speed Records.
NEW THINK ONCE PUNJABI SONG LYRICS BY PRABH GILL
Intro,
Kyo kardi na feel mere pyar nu
Haye ni adian tadfauni ae kyon yaar nu,
Oh tainu rahaan wich dakkan
Gal dil di main dassan
Mainu ho gaya ae tere nal pyar ni,
Zara soch mutiyare
Munda kahton gedi maare,
Haye ni tere pishe aidan baar-baar ni -x2.
Haan karle tu zara
Mere dil da khayal ni
Aina sohna munda shad
Kihdi tainu bhaal ni -x2,
Oh sachi ho gaya main shock
Baaki kitiyan block
Tainu dekhya jadon da pehli vaar ni,
Zaara soch mutiyare
Munda kahto gedi maare
Haaye ni tere piche edan baar baar ni -x2.
Yeah! Roach Killa
Yo! Girl you look so good, good
Girl you look so fine, fine
Since the day that I met you girl
You've been on my mind, mind
Girl your body got me *
Everything about you, I love it, love it
Hips to the lips
You're perfect ten
Bilo, no worry about nothing huh!
Baby you me in a dream
Munda te tera shukeen
You're beautiful just like a rose
Your picture was on my screen.
Your eyes are getting me drunk
Sada connection *
Still in the peace to watch the sun
Baby I wanna say you're the one, raa!
Pendi ae raat
Mainu aunde ne dream tere
Chalde ne saah
Haye ni saahan tonae tu nede -x2.
Kyon aidan kardi treat
Tenu kahe daljit
Teri akh da main ho gaya shikar ni.
Zra soch muteyare munda kahton gedi maare
Haye ni tere pishe edan baar-baar ni -x2.