Gelupu Thalupule song from the Telugu movie 'Teen Maar' featuring Pawan Kalyan has captivating lyrics and a spunky English translation with lyrics crooned by Sreeram Chandra, Javed Ali. The dreamy lyrics of 'Gelupu Thalupule' descant were inked down by Rahaman. Mani Sharma was the producer of GELUPU THALUPULE's paradisiac music. The pretty-pretty music video of the poesy is headed by Jayanth C. Paranjee.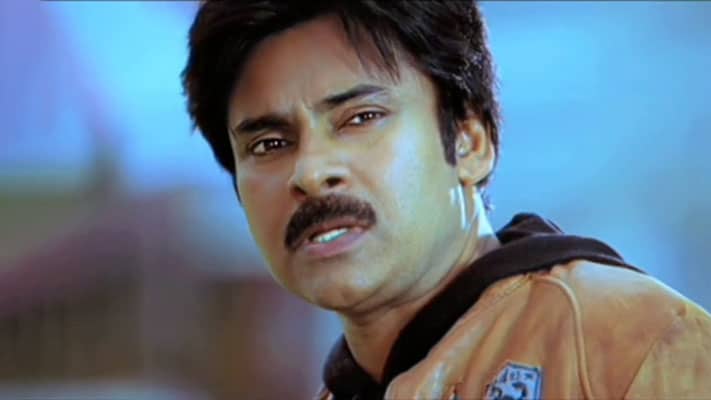 TEEN MAAR TELUGU MOVIE · GELUPU THALUPULE SONG LYRICS ENGLISH MEANING
Gelupu Talupule Teese Akasame Nedu Na Kosame,
Adugu Merupula Mare Anandame Veedadi Bandhame,
Victory is an open sky. The present is mine.
Each step is turning into lightning. Happiness will never break away from me.
Etuvaipu Velutunna Velugulne Chustunna Merisave Rangullona,
Kala Tire Samayana Ala Nenai Lestunna Anukunde Chesestunna,
Where ever I'm going, I'm seeing light only. I'm shining in colours.
As my dreams come true, I'm raising like a wave. I'm doing now what I always wished to do.
Darulanni Natho Patuga Ooyaloogi Pate Padaga,
Nanu Veedi Kadaladu Kalamoka Kshanamaina,
Gelupu Talupule Teese Akasame Nedu Na Kosame,
Time and directions have joined to savour my success.
Time will not leave me for a moment too.
Victory is opening its doors. The sky is opening it today for me.
Alupe Radu Antu Kolicha Ningi Anchulane,
Jagame Elukuntu Paricha Koti Kantule,
Without getting tired, I measured the sky.
Wanting to live the life, I gave my life to others.
Ivala Gunde Lo Ila Challariponi Swasala Kammesukunde Ni Kala,
Innalu Leni Lotu La Tellariponi Reyila Nannallukunte Nuvila,
Nanu Nenu Gelichina Ontariga Nilichane,
Gelupu Talupule Teese Akasame Nedu Na Kosame,
My heart has an underlying fire searching for you.
I never felt it before. It's started to happen after you left me.
I am alone without you.
Victory is an open sky. The present is mine.
Teen Maar Film's Gelupu Thalupule Music Video | Pawan Kalyan
Take a look at the cool music video for Gelupu Thalupule from a pretty-pretty movie Teen Maar.
Let's check out Sreeram Chandra, Javed Ali's superbly voiced Gelupu Thalupule Song Lyrics and their meaning which are featured in the Teen Maar film of Pawan Kalyan. Rahaman has wrote down the Gelupu Thalupule Telugu lyrics and Jayanth C. Paranjee presided the music video.