Internet users have been enjoying a snippet from an unreleased Punjabi song that has been making its rounds on the internet for some time. The vocalists and composers who contributed to this track are unknown. The song's title is 'Naina De Nede Dil De Banere Te', which is also known as 'Aaj Tak Uchi Nivi Kise Di Na Suni'. We've included the English translation of the catchy Punjabi lyrics for the beautiful song below for your convenience.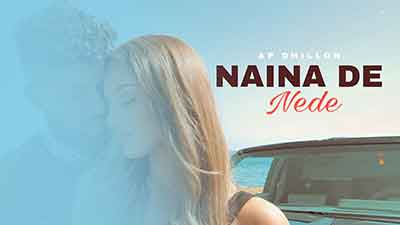 NAINA DE NEDE | AAJ TAK UCHI NIVI KISE DI NA SUNI LYRICS
Open Ch Chhad Deve Message Tu Mere
You avoid after opening my messages.
Jazbaatan Utte Kardi Na Gaur Ni
You never give my feelings any importance.
Ajj Tak Uchi Neevi Kise Di Na Suni
I've never allowed anyone to condemn me until now,
Kalla Tere Agge Challda Na Zor Ni
but I'm powerless in front of you.
Naina De Nede Ve Dil De Banere Te
I wish you were always near me so that I could see you.
Baithi Rahwein Yaara Sari Umar
I wish you could always be close to my heart.
Raahon Mein Baahon Mein Bachke Nigahon Se
Be aware of the streets, the arms, and the gazes of others.
Lag Na Jaye Tujhe Kahin Nazar
Someone might bestow the evil eye.

Naina De Nede Dil De Banere Te Full Song
Enjoy the full song.