Shiddat Reprise song from the Hindi movie 'Shiddat' featuring Diana Penty, Mohit Raina, Radhika Madan, Sunny Kaushal has superb lyrics and a spunky English translation with voice lent by Manan Bhardwaj. The harmonious lyrics of the 'Shiddat Bana Lu Tujhe' track were jotted down by Manan Bhardwaj. Sachin-Jigar was the artist of SHIDDAT REPRISE's fitting music. The high-class music video of the chantey is addressed by Kunal Deshmukh.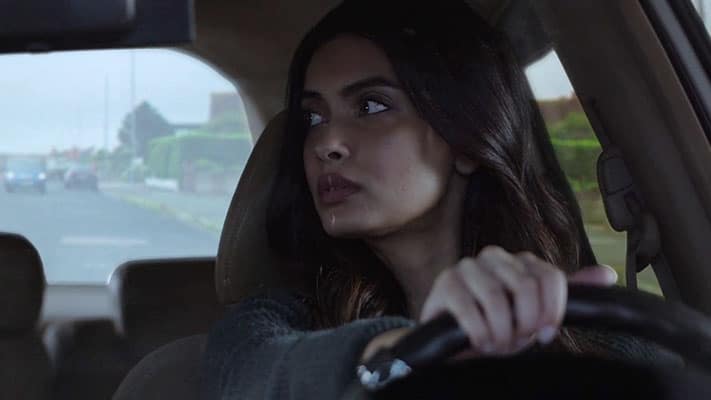 SHIDDAT HINDI MOVIE · SHIDDAT REPRISE SONG LYRICS ENGLISH MEANING
Aap Bhi Yahin Hoon Paas Hoon Main Tere
Mehsoos Kar Na Mujhe
Basar Kar Raha Hoon Teri Hassi Mein
Tujhse Mila Kar Tujhe
I'm still here close to you feel my presence.
I dwell in your smile.
I'm helping you discover yourself.
Mujhse Agar Milna Ho Toh Khud Se Tu Milna
Mujhse Jo Karni Thi Khud Se Tu Karna
Woh Saari Baatein Jo Baaki Bachi Thi
Haan Khulke Batana Mujhe
If you ever want to meet me, just look at yourself.
Just tell yourself what you want to tell me.
Say all the things left unsaid between us.
Tell me everything in detail.
Aa Shiddat Bana Loon Tujhe
Saansein Nahi Par Jeeta Rahunga
Tera Tha Tera Hi Tera Rahunga
Tere Liye Meri Saari Ibaadat
Aur Shiddat Bhi Tere Liye
I want to make you my passion.
I am not breathing anymore, but I'll stay alive.
I was, I am and I will be yours.
You are the one I worship.
You are my passion.
Mere Likhe Khat Dobara Se Padhna
Aansu Jo Aaye Toh Thoda Sa Hasna
Jitni Bhi Yaadein Meri Tujhme Basi Hai
Shiddat Bana Le Unhein
Don't forget to reread my letters.
Smile when you feel overwhelmed.
All the memories you have of me.
Make them your passion.
Shiddat Film's Shiddat Reprise Music Video | Diana Penty | Mohit Raina | Radhika Madan | Sunny Kaushal
Play the today's music video for Shiddat Reprise from a high-class movie Shiddat.
Let's watch Manan Bhardwaj's magnificently sung Shiddat Reprise Song Lyrics and their meaning which are featured in the Shiddat film of Sunny Kaushal, Radhika Madan, Mohit Raina, Diana Penty. Manan Bhardwaj has drafted the Shiddat Bana Lu Tujhe Hindi lyrics and Kunal Deshmukh operated the music video.