Ud-daa Punjab Song Lyrics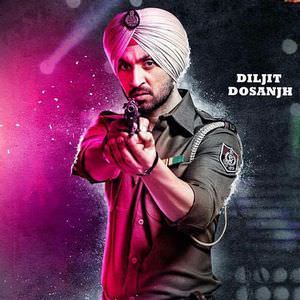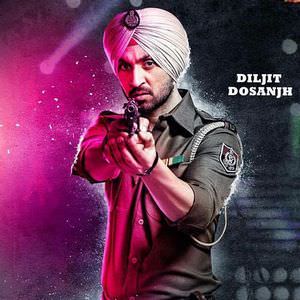 Song: Ud-da Punjab
Singer: Vishal Dadlani & Amit Trivedi
Movie: Udta Punjab
Lyricist: Varun Grover
Music: Amit Trivedi
Star cast: Shahid Kapoor, Alia Bhatt, Kareena Kapoor Khan & Diljit Dosanjh
Ud-da Punjab Lyrics are from Udta punjab movie which is sung by Vishal Dadlani & Amit Trivedi & written by Varun Grover.
Ud-da Punjab Lyrics – Udta Punjab
Ander Da Kutta Ajj Kaddiye,
Agg Duniya Petrol Chal Suttiye [x2],
Powder Ki Lino Ka Rakhega Kaun Hisab,
Haan Ud-da Punjab,
Haan Ud da Punjab [x2].
Ah, Ah,
Bande Bande Ki Tuk-bandi,
Surat Changi Seerat Gandi,
Dur Fitte Mooh Mar Pare Tu,
Itna Kyun Abuse Kare Tu,
Jabse Paida Huwa Hai Gabroo,
Subah Shaam Hi Booze Kare,
Zehar Laga Ke Hothan Te Main,
Aaja Tainu Kiss Karanga,
Dono Marjawange Baby,
Tab Bhi Tujhko Miss Karanga,
Gaali Dega Jo Bhi Mujhko,
Uski Taayn Taayein Fiss Karanga.
Rifle Dikha ke Mushayre Lutiye,
Upar Se Kud Ke Ajj Tutiye [x2],
Kaali Si Botal Mein Rangeen Bharke Khwaab,
Haan Udda Punjab,
Haan Ud Daa Punjab, (x2)
Maafia Se Maafi Nahi Maanga Karte,
Killon Pe Dil Nahi Taanga Karte,
Global Warming Global Warming,
Good Boys Daaru Isme Waste Nahi Karte,
Sunle Darling Sun Le Darling,
Puri Murgi Khaate Hain Hum Taste Nahi Karte,
Enough Is Enough,
Kutte Se Bhi Tough,
Life Ho Jaaye To Maaro Dus Puff,
Match Fix Lageya Toh,
Pitch Khodenge,
Hoke Besharam Bande Rich Khojenge,
Heropanti Pane Ko To Suit Na Kare,
Gabru Hi Kya Jo Hip Se Shoot Na Kare,
Hip Se Shoot Na Kare,
Hip-hip Se Shoot Na Kare,
Chithde Ve Dil De Kar Mukiye,
Hasti Ki Masti Mein Suyi Bhukiye, (x2)
Puchho Jo Holi To Kehte Hai Aali Janab,
Haan Udda Punjab,
Hey Ud-daa Punjab [loop].