Uddi Ja Lyrics in voice of Mohsin Abbas Haider is opening song from Coke Studio 9th's episode 4.Apart from just lending his soulful vocals, artist has has penned its lyric also.Musical direction has been handled by Jaffer Zaidi.You can get 'Udi Ja' track's Full English Transaltion here.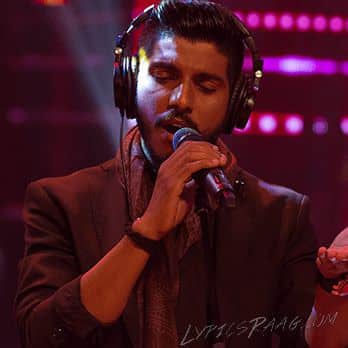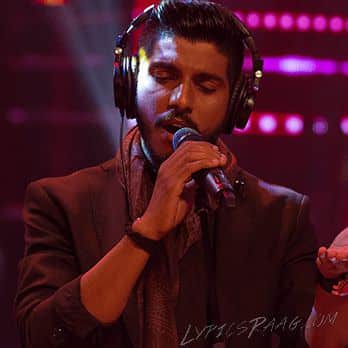 Song Title: Uddi Ja
Artist: Mohsin Abbas Haider
Album: Episode 4, Coke Studio Season 9
Music Director: Jaffer Zaidi
'Uddi Ja' is debut song for Mohsin Abbas Haider on Coke Studio, singing to the quality of the lyrics penned by artist himself without anyone else's input, and effortlessly sinking into the euphoric environment of the music coordinated by Jaffer Zaidi. In a hypnotizing tune, initially made by Mohsin, his vocals float on the surface of the song, whilst the suggestions of the Qawwali part summon layers of feelings that clutch the audience. Keeping up the spirit of the song, the close setting of the music mirrors the customary feel of the instrumentation played at holy places.
UDI JA SONG LYRICS – COKE STUDIO – MOHSHIN ABBAR HAIDER
Uddi ja uddi ja (x4),
ilam kitaabi magron laake,
ilam kitaabi magron laake
haq diyan mundraan kanni paake,
uddi jaa, uddi jaa (x2),
udi ja ja udi jaa.
Soar freely, soar freely
liberating yourself from mere bookish wisdom
putting on the humble earrings of the devotee of truth
soar freely, soar freely.
Bin murshad de dar dar dur dur (x3),
rang charha jihra jaawe nah khur khur (x2),
salle 'ala da wird paka ke (x2),
murshad de hatth dor phada ke,
ja udi ja, udi jaa
udi jaa-jaa udi ja,
udi jaa, udi jaa
uddi ja ja uddi ja.
Without your spiritual guide,
you'll just be spurned at every door
you must take care your blessed colour doesn't wear off
repeating in devotion blessings on the prophet
submitting yourself to his tender guidance
soar freely, soar freely.
Haq haq labhna aen haq mann andar (x2)
baat isaq di waang samandar
yaar jo aake bhes wata ke
chor andar de noon faahe la ke.
Uddi ja uddi ja (x3)
uddi ja_ja_uddi ja.
Udi jaa_udi jaa (loop).
You go around searching for god,
but god is right here in your heart
the reality of love is boundless as the sea
changing your guise at the beloved's instruction
throttling the base desires of your heart
soar freely, go on, soar freely.
Aakhe murshad kamli waala
pa gale illal-laah di maala
baukar andron maar ve bandeya
mattha ghiseyaan rabb nai milda.
The beloved, black-cloaked prophet says
wear the prayer-beads of '(nothing) except god' around your neck
cleanse your heart from within, o human
you won't gain god by rubbing your forehead in prostration.
Aabid ban-ban maan e khattiya
main da but dilon nah kaddhiya
tu main waali khed e koyi naeen
shah-rag wasda sooli charhd
jiwein chahwe yaar o karda
uddi ja uddi jaa (loop).
You have been at pains to earn the reputation of a pious worshipper
but you have failed to remove the idol of 'i' from your heart
where everything is 'he', there can be no possibility of 'i'
he is nearer to us than our jugular vein
and it was he who said 'i am the truth' and went to the gallows
the beloved does just as he pleases
go on, soar freely.