Find out the meaning of 'Unakaga Varuven Lyrics' from the Pichaikkaran movie. Vijay Antony's Tamil song Unakkaga Varuven with the translation of full lyrics in English.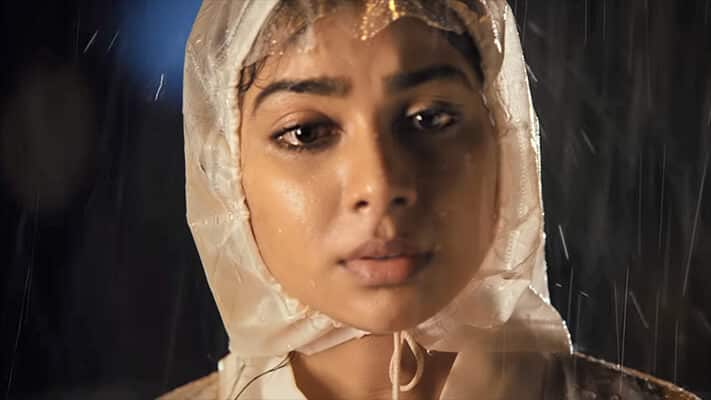 | | |
| --- | --- |
| Song Name: | Unakaga Varuven (Tamil) |
| Album/Movie: | Pichaikkaran (2016) |
| Singer(s): | Janaki Iyer |
| Lyrics Writer(s): | Priyan |
| Music Director(s): | Vijay Antony |
| Music Video Director: | Sasi |
| Music Video Features: | Vijay Antony, Satna Titus |
| Record Label: | © 2015 Divo |
PICHAIKKARAN UNAKAGA VARUVEN SONG LYRICS ENGLISH MEANING
Unakkaga Varuven Uyir Kuda Tharuven
Nee Oru Parvai Parthidu Pothum
Unakku Ethayum Nan Seiven
I will come for you. I will give my life for you.
If you look at me once. I will do anything for you.
Nyabagam Muzhuthum Nee Vanthu Niraiya
Unathu Nilaiyena Iruppen
Nee Yarai Irunthalum Unnai Yetru Kolgiren
Enai Pirinthal Antha Nodiye Nan Iranthu Pogiren
When you fill-up all my memories.
I will stay with you like your shadow.
Who so ever you may be.
I will accept you wholeheartedly.
The moment I get separated from you. I will die.
Unakkaga Varuven Uyir Kuda Tharuven
I will come for you. I will give my life for you.
Mahi (Dialogue)
Ithayum Vangha Matiya Arul Enn Sollu Arul
Vanghika Koodatha
Arul, Itha Pichaiya Kudatha Vanghipiya
Won't you accept this also? Why?
Tell me, Arul! Shouldn't you take it?
Will you accept it as alms also?
Yar Enna Sonnalum Ennai Ingu Konnalum
Nan Unthan Pathi Purinthu Konden
Let anyone say anything. Let anyone abuse.
I am your life's half.
Yar Kooda Vanthalum Ennoda Nindralum
Un Perai Sonnale Thirumbi Nindren
Where am I? I'm with you.
When I hear your name I will turn back.
Intha Kadhal Unakkaga Endrum Theerathu
Uyir Pogum Endralum Athu Pogathe
My love for you will never go dry.
It will not die even if I face certain death.

Unakkaga Varuven Music Video