"Unbothered" by Navaan Sandhu is a captivating addition to the Punjabi music scene, featured in his latest album, "Naveezy. This song not only boasts an infectious rhythm but also delivers a meaningful message through its lyrics.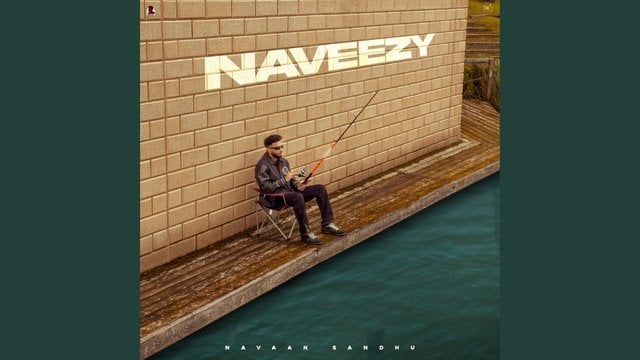 Navaan Sandhu, both the singer and lyricist, demonstrates his talent and creative prowess in "Unbothered. The lyrics are not just catchy but also thought-provoking, as they delve into various facets of life, including some less-discussed issues in Punjabi society. Sandhu's ability to seamlessly blend English terms into the Punjabi lyrics adds a modern and relatable touch to the song.
The song not only explores personal goodwill but also touches upon societal issues, shedding light on topics that often remain in the shadows. Sandhu's courage to address these issues in his music is commendable and showcases the potential of music as a medium for social commentary.
NAVAAN SANDHU · UNBOTHERED SONG LYRICS
Ho Koi Soch Vich Kink Na, Bahan Full Ink Naal
Wanna Be Koi Yar Ni, Vaade Lip Sync Na
Soch Vich Kink Na, Bahan Ful Ink Na
Wana Be Koi Yar Ni, O Vaade Lip Sync Na
Sade Khopdi Ch Bad Vibe Na
Laake Haye Karidi Aa Soniye,
Vairi Marne Nu Tha Labde,
Asi Buy Karidi Aa Soniye,
Vairi Marne Nu Tha Labde,
Asi Buy Karidi Aa Soniye,
O Rendi Shade Lal Akh Te, Ni Suyi Teri Shaq Te,
Gussa Rakhe Chatto Pair, Mountain Je Nak Te,
Faith Mera Rabb Te, Ni Tera Tere Jatt Te,
Ho Darne Di Lodh Naiyo, Majha Sara Pak Te,
Ho Gaye Ne Kakh De, Ni Rakh Ditte Gadke,
Neetan De Si Khotte, Hun Khad'de Ne Kadd'ke,
Vekh Muhon Kadd'ke Ni Khadu Kon Pub Te,
O Sir Bhar Suttda Aa Laya Jeda Dabb Te,
Chadhdee Ton Aye Taiyon Lainde Naiyo Soniye,
Nicharan Switcher-An Ch Bende Naiyo Soniye,
Chali Howe Jado Un-Bother Rahida,
Taniyo Sheti Kitte Kise Nal Khainde Naiyo Soniye,
Laya Kicks Te Mili Ae Ni Loki Kehan Silly Ae Ni,
Yar Jamdoot Poore Scene Poora Kili Ae Ni,
Peperoni Taco Nal Wings Grill Ae Ni,
Jo Jo Muho Kadheya Si Hatthi Kitta Filly Ae,
Touch Down Canada Main Hona September Nu,
Kasar Ni Shadni Main Show-An Te Tabahi Ch,
Ajj Kal Kalakar Likhatan Ton Haule A
Ni Sidhi Gal Akha Koi Gol Na Golayi Ch,
Potential Zehar Ae Essential Vair Ae,
Munda Vaaj Young-An Di Te Likhatan Ton Kehar Ae,
Jannat Di Sair Teri Dil Mera Shehar Ae,
Ni Kali Zindagi Ch Tere Na Dupehar Ae,
Kaud Khan Gijj Gaye Na Sulah Mari Juice Layi,
Skill Strong Kaisi Legacy Aa Moose Di,
Lauren De Wangu Bas Marathon Yaari Rakhi,
Body Bhavein Sad'di Aa Sharp Naiyo Loose Di,
Han Low Key Dracoan Nu Lodh Ni Stunt Di,
Catalog Check Kari Lodh Ni Guarant Di,
Duniya Ae Chant Taiyo Badle Turant Ni,
Gabru Ne Veer Khatte Yari Ch Kalank Ni,
Waqt Di Mar Pe Jave, Hoke Nal Jaridi Aa Soniye,
Vairi Marne Nu Tha Labde, Asi Buy Karidi Aa Soniye,
Vairi Marne Nu Tha Labde, Asi Buy Karidi Aa Soniye,
Vairi Marne Nu Tha Labde, Asi Buy Karidi Aa Soniye
Je Kaum Sadi Pinjre Tan Chabi Kis Hath Aa
Darda Ni Bolda O Jihde Sir Shat Aa
Dharne Aa Khali Mainu Gairat Te Shaq Aa
Daru Mile Sasti Tan Rally-An Ch Kath Aa
Soorme Tan Haige, Jede Ladde Aa Lakh Na
Bandi Kite Hoya Aa Bas Gundeya Te Dakk Na
Jinu Satta Mileya, Ke Dhadeyan Ch Vandda Ae,
Sanu Raja Chahida, Jo Vekhe Ik Akh Na
Rees Ni Black Aithe Media Vikau Aa
Yad Nave Sal Kurbaniyan Bhulau Aa
Parde Ch Hoke Sab Dadi Machi Chukde Aa
Unjh Dunia Layi Kirdar Bade Sau Aa
Ji Foreign Ch Behke, Galan Marniya Saukhi A
Hikan Wal Aun Jado, Jhalniya Aukiyan,
Apne Tan Bal Bacche Safe Kari Baithe,
Pushho Ona Nu Gavaiya Jina Maavan Putt Potiyan,
Vand'de Gadariyan Ne Board Sir Chuk Ke,
Mare Na Punjabi Bhave Vekho Gal Ghutke,
Band Karo Lala Lala Baithke Twitter-An Te,
Mudo Ja Punjab Ja Fer Jule Par Chuk Ke,
Jadon Nara Houga Ik Odon Gal Vi Alag Hou,
Mattha Sidha Centre Na Har Passe Pagg Hou,
Bolo Mainu Manda Jata Karlo Vichar,
Nai Tan Marugi Jawani Roj Mooha Vich Jhagg Hou,
O Bhau Changa Insan Ban Ja Eh Try Karidi Aa Soniye,
Vairi Marne Nu Tha Labde, Asi Buy Karidi Aa Soniye,
Vairi Marne Nu Tha Labde, Asi Buy Karidi Aa Soniye,
Vairi Marne Nu Tha Labde, Asi Buy Karidi Aa Soniye.

While the song's video director is not mentioned, it's clear that "Unbothered" is driven by its lyrics and the artist's performance. Navaan Sandhu's delivery of the lyrics, combined with the catchy composition, creates an engaging and memorable listening experience.
Unbothered Punjabi Music Video | Navaan Sandhu
"Unbothered" serves as a reminder that music is not only about entertainment but also a means to reflect on and discuss important aspects of life. It's a testament to Navaan Sandhu's versatility as an artist and his commitment to using his platform for both entertainment and social awareness.
SONGS FOR YOU
My Prime — Navaan Sandhu
Nai Bolna — Navaan Sandhu
Picture Perfect — Navaan Sandhu
Unbothered Song Details
Track Name
Unbothered
Performing Artist
Navaan Sandhu
Lyricist
Navaan Sandhu
Music Maker
Jeremy
In a world where music often focuses solely on entertainment, "Unbothered" stands out for its ability to entertain while also making you think. It's a song that deserves appreciation not just for its catchy tunes but also for its substance and relevance. Navaan Sandhu's "Unbothered" is a must-listen for anyone who appreciates music that goes beyond the surface and touches the heart and mind.