Vaari Jawan Lyrics: NK Feat Roach Killa & Kais Khan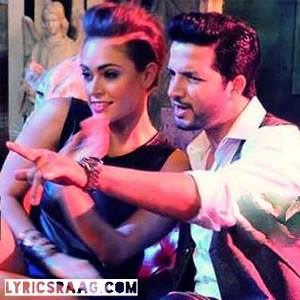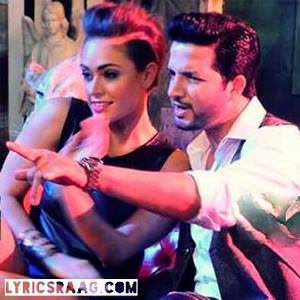 Song: Vaari Jawan
Artist: Nk Feat Roach Killa & Kais Khan
Lyrics: Nouman Khalid & Roach Killa
Music: Kais Khan (uk)
Director: Avex Studioz Film
Label: Speed Records
Vaari Jawan Lyrics (A.K.A Wari Jawan Songs) by NK (Nouman Khalid) & Roach Killa is a UK Collaboration Song Whose Lyrics Are Penned by NK & Rocah Killa Their selves With Music Composed by Kais Khan.
https://www.youtube.com/watch?v=N9MLWMgFPnc
Wari Jawan by Nouman Khalid Songs
Jis Paase Vi Main Jawaan,
Main Mud Mud Vapis Aawaan,
Tenu Dilda Haal Sunake,
Fer Masti Vich Main Gawaan,
Tere Sadke Vi Main Jawaan,
Tenu Apni Heer Banawaan,
Tenu Seene Naal Laake,
Main Khil, Khil, Khilda Jawaan,
Ni Main Wari Jawan,
Ho Ni Main Wari Jawan,
[x2].
Hey Hey, Yeah Yo Hot Girl,
I Want Some Pot Girl,
I Didn't Get Hot Girl,
I Want Some Pot Girl,
Dil Kadd Ke Tu Seene Vichon Le Gayi Aan,
Akh De Ishare Nal Love You Tu Keh Gayi Aan,
Your Beauty Is Fine & Body Design,
Give Me Signal Girl You're My Valentine,
Audi Ae Te Girl Main Tan All The Time,
I Just Wanna Tell You Girl You're On My Mind,
Tell Me Where You From I'm Canada,
Munda Desi Par Style Mera Jamaica,
Body Meri Baby Doll Kanika,
You're My Buddy But We're Like Debika,
Ni Main Vaari Jawan, Ni Main Vaari Jawan [x2].
Again, Again [x2],
Tenu Akhaan Vich Vaswaan,
Main Ghut Ghut Peenda Jawan,
Tenu Sexy Wexy Banake,
Beamer Di Sair Karawan,
Tenu Hukka Lounge Le Jawaan,
Table V.I.P te Bithawan,
Tere Gal Nal Gal Milaake,
Tenu Chum Chum Chumda Jawaan,
Ho Ni Main Vaari Jawan, Tetho Vaari Jawaan [x2].