Varuvanillarumee Vijanamam is a Malayalam Language Song by K. S. Chithra from the Manichitrathazhu movie. Get the meaning of 'Varuvanillarumee Lyrics' Ft. Mohanlal & Shobana. Bichu Tirumala is the lyricist, and the following is the translation for the Malayalam track in English.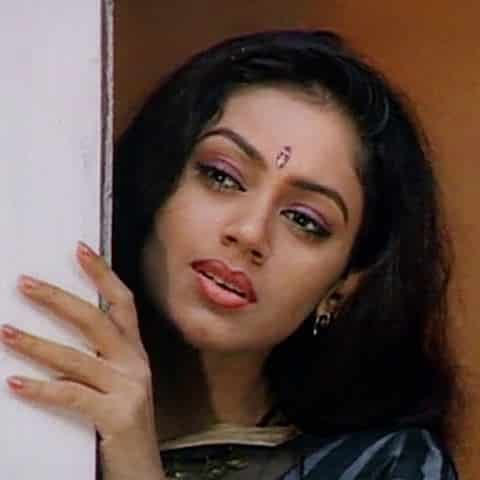 | | |
| --- | --- |
| Song Name: | Varuvanillarumee (Malayalam) |
| Album: | Manichitrathazhu (1993) |
| Singer(s): | K. S. Chithra |
| Lyrics Writer(s): | Bichu Tirumala |
| Music Director(s): | M. G. Radhakrishnan |
| Actor(s): | Mohanlal, Shobana |
| Record Label: | © 1993 Wilson Audios |
VARUVANILLARUMEE VIJANAMAM | MALAYALAM SONG LYRICS | ENGLISH
Varuvanillarumengorunalumee Vazhikkariyam Athennalumennum,
Priyamulloralaro Varuvanudennu Njan, Veruthe Mohikkumallo,
Ennum Veruthe Mohikkumallo,
Someone is going to one this way one day. I know that.
A dear one will come this way is what I always wish for.
Even today, it's what I am hoping for.
Palavattom Pookalam Vazhithetti,
Poyittagorunalum Pookkamangombil,
Athinayi Mathramayoruneram Rithumari, Madumasamanayarundallo,
Many a time has the season of flowers lost its way.
There are no flowers on the mango tree branches.
For that alone, there should be a season when it blooms.
Varuvanillarumee Vijanamamen,
Vazhikkariyam Athennalumennum,
Padivathilolam Chennakalathavazhiyake,
Mizhipaki Nilkarundallo, Mizhipaki Nilkarundallo,
Priyamulloralaro Varuvanundennu Njan, Veruthe Mohikkarundallo,
I know that there is no one to come. Yet I wait at the door.
Without knowing for whom it is, I wait inside the door expectantly. I wait expectantly.
A person dear to me will come, it is what I always wish for.
Varummennu Chollippirinjupoyillarum,
Ariyam Athennalumennum,
Pathivayi Njanente Padivathilenthino, Pakuthiye Chararullo,
Priyamulloralaro Varuvanudennu Njan, Veruthe Mohikkumallo,
With the promise to meet again, he left me.
I know he would not come.
But I stand at the main door regularly, waiting for him.
A person dear to me will come. At the door like a statue, I wait and hope you that will come soon.
Ninayatha Nerathen Padivathilil Oru Padavinyasam Kettapole,
Varavayalorunalum Piryiathen Madhumasam, Oru Mathra Konduvannalo,
Innu Orumathra Konduvannengo,
Unexpectedly, I felt that I heard someone's footsteps.
The spring should bring something and remain forever.
If it should bring something.
Kothiyode Odichennakalathavazhiyilekki, Rukannum Neetunna Neram,
Vazhithetti Vannaro Pakuthikkuvachente, Vazhiye Thirichu Pokunnu,
Ente Vazhiye Thirichupokunnu, Ente Vazhiye Thirichupokunnu,
At times, I run with the hope on to the path with eager eyes.
Someone who lost his way has come and gone.
Comes and goes back! Comes and goes back!