Veeram (

2017

) Malayalam Movie Wikipedia | IMDB | Release Dates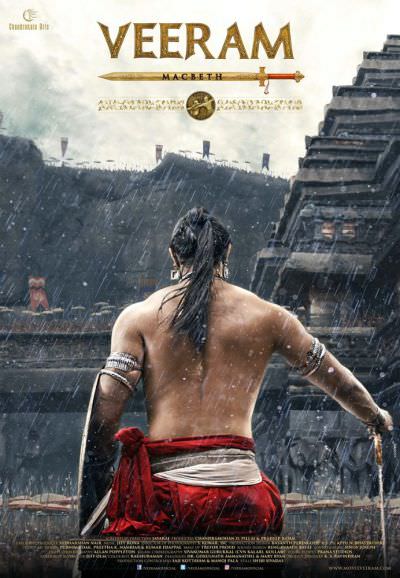 Veeram (means Valour) and it's and epic historical drama Malayalam movie which is written & directed by Jayaraj. The film stars Kunal Kapoor, Divina Thakur & Shivajith Nambiar in lead roles and its story Based on Macbeth article by William Shakespeare. Veeram film simultaneously will be availabe in English and Hindi languages also.Kunal Kapoor's this Veeram picture is all set to release on 26th of January 2017 worldwide.Here you can get Veeram Malayalam Movie Wikipedia information, star cast of veeram film Kunal Kapoor & Divina Thakur. HD trailer and release dates of Veeram picture with posters etc.
Movie Title: Veeram
Star cast: Kunal Kapoor, Divina Thakur, Shivajith Nambiar, Aaran, Himarsha Venkatsami & Satheesh Menon with others.
Genre: Action, Drama, History | Duration: 1h 40min
Country: India | Languages: Malayalam, Hindi, English
Budget: ₹35 crore | Director: Jayaraj
Produced by: Chandramohan D. Pillai, Pradeep Rajan
Screenplay by: Jayaraj | Dialogues: Dr. Gokulnath Ammanathil,  Mary Ryan
Music composer: Jeff Rona | Cinematography: S. Kumar
Editor: Appu N. Bhattathiri | Production company: Chandrakala Arts
Veeram movie Release dates: 26 January 2017 (India)
Veeram Malayalam Movie

Trailer
New Veeram Movie Star Cast Information
Kunal Kapoor as Chandu Chekaver

Shivajith Nambiar as Aromal Chekaver

Himarsha Venkatsamy as Unniyarcha

Satheesh Menon as Raman Chekaver (Kunhiraman)

Divina Thakur as Kuttimani

Aaran as Aringodar Chekaver

Bilas Nair as Komappan

Gopan Mavelikkara (Gopakumar) as Vazhunor

Justin Antony 'Jetta' as Aromalunni
Find out more Movie Songs like '' .