Vennela Lyrics by Sindhuja Srinivasan, Aditya Rk: It is a revolutionary and a gratifying Telugu song featuring Vikas Pandu, Bunnyvox. Vijai Bulganin is the composer of entrancing music. The smart Vennela Telugu lyrics of the ditty are given by Suresh Banisetti. The estimable music video of the happy rhyme is managed by Suneel Reddy.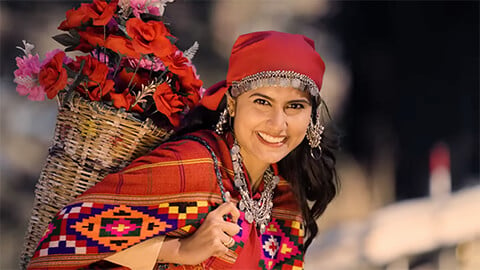 "Vennela" is a beautiful Telugu love song with great lyrics by Suresh Banisetti and a piece of soulful music by Vijai Bulganin. Aditya Rk and Sindhuja Srinivasan's voices are fantastic, adding a touch of enchantment to the song. Suneel Reddy's music video is aesthetically appealing and nicely matches the song. Bunnyvox and Vikas Pandu had outstanding performances in the video.
ADITYA RK · SINDHUJA SRINIVASAN · VENNELA SONG LYRICS
Vennela Vennela Vellipoke, Oohala Tsunami Repi,
Nannila Nannila Gillipoke, Oopiri Kasepu Api,
Nee Peru Pilicha, Na Dari Maricha,
Nenannu Vidicha, Nee Vaipu Nadicha,
Vennela Vennela Vellipoke, Oohala Tsunami Repi,
Nannila Nannila Gillipoke, Oopiri Kasepu Api,
Choode Na Gundello, Unnadhi Neekai Khali,
Nuve Nindipoyi, Teesuku Rave Holi,
Avunu Anntto Kadu Annatto, Navukardham Emo,
Telchavemito Munchavemito, Chitrahimsalemito,
Vennela Vennela Venta Rave, Na Mora Vinipinchukove,
Nannila Nannila Cherukove, Premaga Cheyandukove,
Enno Kaburulu Unnavi, Neekai Vechi,
Anni Cheppakunte Apadu, Pranam Vechi,
Ivadanike Manasu Undani, Telusukunna Ee Kshanam,
Entha Kashtamo Danni Ippudu, Dachipetti Unchadam,
Vennela Vennela Vellakantu, Premaga Pilisthu Untu,
Ninnela Ninnela Vadulukunta, Inthaga Tapisthu Unte,
Nee Kalalu Merise, Na Kanulu Murise,
Hayedho Kurise, Na Gunde Tadise,
Vennela Vennela Vellakantu, Needani Mudesinave,
Nannila Nannila Allukuntu, Mellaga Bandhinchinave,

Vennela Telugu Music Video | Aditya Rk | Sindhuja Srinivasan
Take a look at the most recent music video for Vennela with joyous lyrics excellently vocalized by Aditya Rk, Sindhuja Srinivasan.
Vennela Song Details
Track
Vennela
Backing Vocalist
Lyrics Writer
Suresh Banisetti
Instrumentalist
Vijai Bulganin