Waada Lyrics: The song is an interesting melodic number which is created by Tony Kakkar. He sang, wrote and composed the track vaada.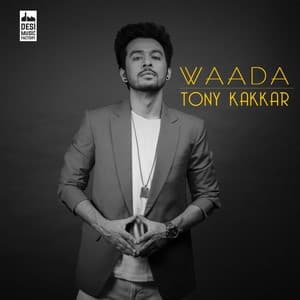 Album: Waada – Single
Artist: Tony Kakkar
Genres: Indian Pop, Music, Indian
Released: 04 February 2017
Label: 2017 Desi Music Factory
TONY KAKKAR's NEW WAADA SONG LYRICS
Vaada Tha Har Raat Ka
Umar Bhar Saath Ka
Tu Aya Nahi Sajna
Vaadon Ka Kya Huwa
Vaadon Ka Kya Huwa.
Jo Mere Kuch Karz The
Tere Bhi Kuch Farz The
Tum Hi To Humdard The
Waadon Ka Kya Huwa
Waadon Ka Kya Huwa.
Be-wajah Ishq Mein Sanam
Hum Yu Na Jalte
Humko Pata Jo Hota
Ishq Na Karte.
Tune Kaha Tha Ayega
Mujhe Bhi Intzaar Tha
Tha Mausam Barsaat Ka
Vaadon Ka Kya Hua
Vaadon Ka Kya Hua.
Teri Bewafayi Ka Agar
Shikwa Na Karte,
Dard Dilon Ke Sanam
Hum Kaise Karta.
Aaj Dil Udaas Hai
Suni Suni Si Raat Hai,
Ashqon Ki Barsaat Hai
Waadon Ka Kya Huwa
Waadon Ka Kya Huwa.