Waareya is the latest song for Diljit Dosanjh's Suraj Pe Mangal Bhari movie. Get the English translation of Waareya's full lyrics that Kunaal Vermaa has penned-down. Javed Mohsin and Vibhor Parashar have performed the lyrics of this track.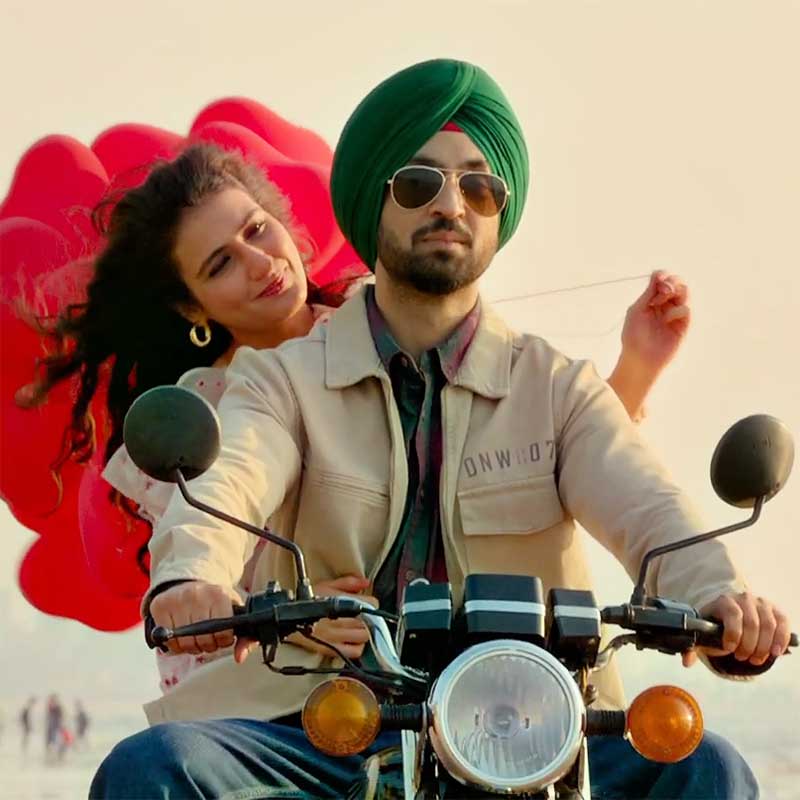 | | |
| --- | --- |
| Song Name: | Waareya (Male Solo Version) |
| Album/Movie: | Suraj Pe Mangal Bhari (2020) |
| Singer(s): | Javed Mohsin, Vibhor Parashar |
| Lyrics Writer(s): | Kunaal Vermaa |
| Music Director(s): | Javed-Mohsin |
| Actor(s): | Diljit Dosanjh, Fatima Sana Shaikh |
DILJIT DOSANJH | WAAREYA SONG LYRICS ENGLISH MEANING | SURAJ PE MANGAL BHARI
Din Rat Akhiyan Nu, Bas Tu Hi Dissda Ae,
Tu Na Dikhe To Jee Ni Lagda Mera,
Dil Di Jagah Tu Hi, Pal Pal Dhadakta Hai,
Bhulke Vi Yara Tu Ni Hona Juda,
All my eyes see is you, all day and night.
And if I can't see you, my heart will feel uneasy.
You're the one who beats in my chest instead of my heart.
Please don't ever distance yourself from me.
Hakdar Tera Hoon, Har Bar Tera Hoon,
Ab Loon Janam, Chahe Main Sau Dafa,
I am the only one who is worthy of you. I'm always yours,
no matter if I'm born a hundred times.
Duniya Sari Chad Ke Chal Raha, Teriyan Rahwan Teri Galiyan,
Tere Sadke Sab Main Wareya,
Forsaking the whole world, I'm coming to your way and your streets.
I have abandoned everything else as an offering to you.
Jis Din Se Tu Sanu Mileya, Main Tere Piche Piche Turreya,
Tere Sadke Sab Main Wareya,
Since the day I met you, I've been following in your footsteps.
Ss an offering to you, I have given up everything else.
Mujh Se Hazaron Hain, Tujh Sa Nahi Koyi,
Main Hoon Sitara, Tu Chann Ae Mera,
Mainu Khuda Teri Akhan Ch Disda Ae,
Kive Karan Tera Main Shukriya,
There are thousands like you, but there is no one like you.
I am your star while you are my moon.
In your eyes, I see God. How can I thank you enough for that?
Jis Di Nahi Ratan Hai Woh Savera Tu,
Badle Kade Vi Na Mausam Tera,
You are the morning that stays forever.
Neither does your temper change.
Khushiyan Teri Main Gam Rakheya,
Mar Jana Main Je Tu Ruseya,
Tere Sadke Sab Main Wareya,
Happiness is all yours; I'd keep the sadness and the grievances of your share.
I'd die right away if you'd get upset with me.
I have forsaken everything else as an offering to you.
Rishte Sare Nate Chhadeya, Sab Ne Lare Tu Hi Sacheya,
Tere Sadke Sab Main Vareya,
I have abandoned all other relationships and connections. All the others are dishonest, while you are the only one who is true.
As a compliment to you, I have forgotten almost everything.

Waareya (Male Solo Version) Music Video
Diljit Dosanjh and Fatima Sana Shaikh starring music video for the Vaareya track.