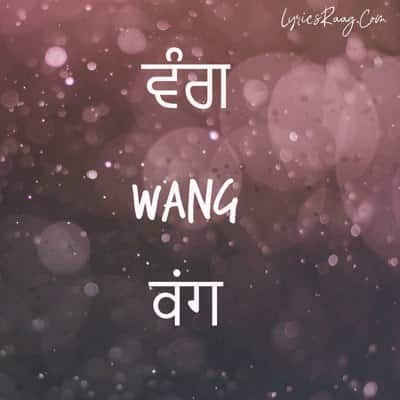 The Punjabi word 'Wang' meaning in English is a 'bangle' while in Hindi it's called 'Choorhi, चूड़ी' and similarly in Punjabi lanfguage it is referred as 'Choorhi, Choori, Choodi or ਚੂੜੀ.'
It's a jewellery worn by woman, on their wrists. Wang is mostly a bangle made from glass but sometimes a golden bangle is also referred as a wang.

Below are some images for you to identify of Bangles or a 'Wang.'
Do you wish to know, why Indian women wear bangles? Let's find the reasons behind it by watching the video shared above.