Wazir In The Hood Lyrics by Wazir Patar is a sexy song. Wazir patar is the artist of Wazir In The Hood's pleasant music. The incredible Wazir In The Hood Punjabi lyrics of the ditty are inked down by Roop Bhullar. The spectacular music video of the compelling rhyme is counseled by Gurjant Panesar.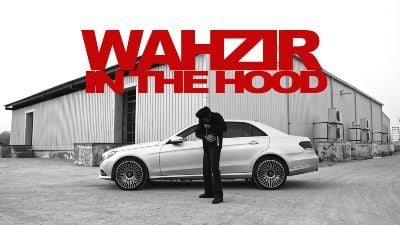 Wazir In The Hood

Title of Song

Wazir patar

Music Director
WAZIR PATAR · Wazir In The Hood FULL SONG LYRICS
O Nam Ae Wazir Te Ambersar Shehar,
Fakkar Jeya Banda Mera Kise Nal Na Bair,
Gal Sun Dil Di Na Bhed Dinda Dil Da,
Jehda Jidan Milda Main Odan Hi Han Milda,
O Rang Te Berangi Naiyo Zindagi Na Pa
Dark Ji Dekh Mere Wakhre A Rah,
Kayi Bekhke Tarki Meri Mache Paye Ne Andron,
Te Kayiyan Nu Viah Jina Chadeya Ae Cha
Four Seater A Gadi Bich Bande Bainde Do,
Mainu Doblue Bekhonde Loki Rahan Ch Khalo,
O German Gun Meri German Ride Rakhan,
Xl Shirt-An Thale Mousar Nu Hide Rakhan,
Mood Wich Gur Gusse Vich Jehri,
Kali Locs Akhan Te Kale Cortez Ae Pairin,
Reejh Gaddi Utte Love You Ji Ap Bahot Fabbe,
Na Kam Sare Side Sign Kare Hath Khabbe Nal,
O Aisa Na Husan Jehda Kar Jave Vass,
Iphon Waliyan De Phon Aunde 11 10,
Kehndi Na Hi Kuch Puchda Te Na Hi Kuch Dasda,
Chup Chup Rehnda Nale Mattha Mattha Hasda,
Chale Vass Mera Tenu Likhba Lan Bich Lekhan,
Kali Anak Je Lave Tahiyon Akhan Vich Dekhan,
Jidan Nave Utthe Gayak Nu Bora Kare Fame Ve,
Aidan Tu Dimag Utte Chadeya Ae Same Ve,
Mainu Galat Na Judge Karo Rab Da Hai Vasta,
Mehanat Te Lagan Na Judi Meri Astha,
Aakad Na Bhora Inj Akad'ke Turda,
Main Jide Layee Jidan Umran Laye Jud'da,
Janda Main Mohali Asin Jithe Ja Beinde,
Kon Maje Ala Bhau Nam Roop Da Hi Lainde Ne,
Dil Sheeshe Wangoo Saf Pata Lagda Ae Mukh Ton,
Jug-Jug Jive Asin Jame Jidi Kukh Ton,
Jehde Gaye Chad Chad Muh Naiyo Laye,
Kam Marji Na Kitta Unj Phon Bade Aye,
Mile Ki Aa Sanu Ni Border Kole Painda Ae,
Suraj Aa Jidar Nu Ake Kude Lainda,
Lainda Ni Punjab Nal Jud Da Rakane,
Turan Manjilan Nu Khali Nahiyon Mud Da Rakane,
O Fakkar Jeya Banda Mera Kise Nal Na Bair,
O Nam Ae Wazir Te Ambersar Shehar.

Wazir In The Hood Punjabi Music Video | Wazir Patar
Check out the up-to-the-minute music video for Wazir In The Hood with blessed lyrics splendidly performed by Wazir Patar.
Enjoy the sublime lyrics of Wazir Patar's ultra-modern Punjabi song Wazir In The Hood. The songsmith Roop Bhullar gives the pleasure-some lyrics.