Winners of Voice of Punjab Season 7 | PTC Punjabi
Names of the winners of Voice of Punjab season 7 from Grand Finale 2017 by PTC Punjabi. The winner of the show is announced from final episode of VOP show.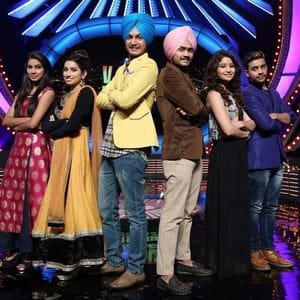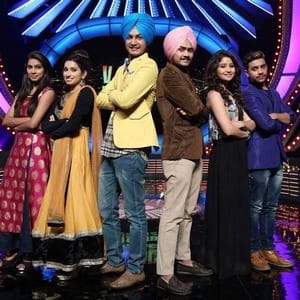 Introduction to Voice of Punjab's Season 7 Grand Finale: The most popular Punjabi reality singing TV show "Voice of Punjab" has reached to its 7th season. The show have always been providing an excellent platform to extraordinary singing talents from all the cities of Punjab. The Ponds Cold Cream, Godrej No. 1 and Patanjali have brought the presentation of such promising show and PTC Punjab named TV channel have produced it.
DETAILS OF THE SHOW



Name Of the TV Show: Voice of Punjab Season 7

Episode Name: Grand Finale

Timings: 11th February 2017, Saturday, 6.00 PM onwards

Judges: Malkit Singh, Manmohan Waris, Kanth Kaler, Gurmit Singh, Master Saleem & Sachin Ahuja

Live Performances by: Manmohan Waris, Nachatar Gill, Kanth Kaler, Anmol Gagan Maan & Nishwan Bhullar

Venue: Football ground, Adjacent to Dussehra ground, Phase 8, Mohali, India
 The grand finale / final round of the promising television show is held at Mohali at 11th of February, 2017. where selected finalists are supposed to perform live in the audience and judges will be tightly marking their singing skills to get the final winner out of them. Live dance and singing performances will be added for an enhanced entertainment to final installment of show.
Name list of Finalists of Voice of Punjab Season 7 Grand Finale
Rahul

Sakshi Ratti

Amarjit Singh

Jasmine Dhiman

Shabnam

Himmat Singh
After the hard music journey above six contestants have been selected to perform live at grand finale and out of that three top winners will be announced so all the show lovers have eagerly been waiting to find winner and other two leading contestants.
PTC Punjabi Voice of Punjab Season 7 Winners Names:
Name of Winner: Amarjit Singh

First Runner up: Jasmine Dhiman

Second Runner up: Himmat Singh
The winner of VOP 7 is announced to be rewarded with 1 Lakh rupees while first runner up gets 75,000 and the second runner up is rewarded with 50,000 rupees followed by number of gift hampers from the sponsors of the show.