Enjoy the written update for the different scene of the compelling TV series Ajooni promulgated on Monday, 29 August 2022 on Star Bharat. A Miracle for Rajveer, Ajooni is the moniker of the just released episode number S1 E30.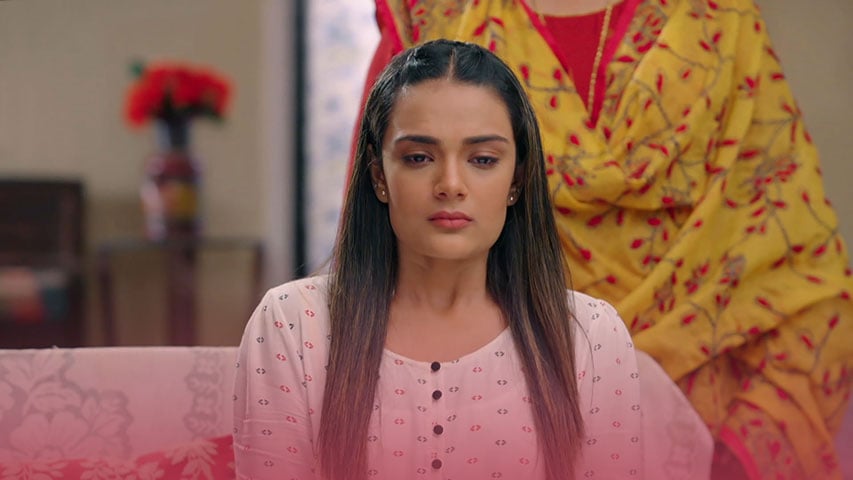 Harman slaps Ajooni after accusing her of being the cause of Rajveer's deteriorating condition. Later, when she begins yelling, Rajveer answers and is deemed to be safe.
AJOONI | 29 Aug 2022 WRITTEN TELLY UPDATE | A MIRACLE FOR RAJVEER, AJOONI
When Harman approaches Ajooni, he slaps her. She claims that because of you, my brother is in this state, and if anything happens to him, I won't spare you. The entire family is concerned about Rajveer. "You are my lion, so just wake up," Ravindra tells him to do.
Ajooni screams for Rajveer while Harman beats her. As he hits her, Harman declares, "I won't spare you. " Rajveer awakens when he hears Ajooni's sobbing. He needs to relax now, so leave, the doctor says.
When Ravindra sees Harman, he informs him that our boy is now fine. Aman claims that Rajveer was awakened by Ajooni's call. Her silence is requested by Harvinder. Ajooni is asked to leave by Ravindra.
Rajveer married me and brought me here, according to Ajooni, so I won't go until he wants me to. She is grabbed by Ravindra, who threatens to throw her out. She is dragged from the house by him. For Rajveer's sake, Ajooni begs him not to expel her.
Don't enter this house ever again, Ravindra orders as he pushes her out. He shuts the door behind her. Ajooni sobs. Subhash is concerned, as are the family members.
What transpired there, he asks Meher? He requests Buaji to inform him. When Ravindra ordered them to take Ajooni back after Harman insulted her, Ajooni refused and stated she would stay in this place instead, according to Bauji. I won't leave my daughter there alone, "according to Subhash.
Outside the home, Ajooni claims that Rajveer's life is in danger as a result of me. He has done a lot for me; I was blinded by my resentment. She begs God to take him. Dolly enters and smirks at seeing her state.
She hurls her bags. Bebe tells her to wander off. Ajooni wonders how Rajveer is doing. Is he now okay?
Dolly tells her to wander off. Bebe claims Rajveer is still under our control and that you have no moral obligation to stick with us. Ajooni requests permission to serve Rajveer and atone for her error. Please let me see him.
She is instructed to leave by Bebe. I won't leave until Rajveer asks me to, according to Ajooni. She is pushed away by Bebe, who tells her to go if she wants to live. Rajveer is in the same room as Ravindra.
He receives a call from the minister, who informs him that since he will be visiting his city tomorrow, he has decided to bless his son Rajveer and his wife. Sure, says Ravindra, cutting off the phone. While crying, Ajooni tries to leave the house, but Ravindra stops her. Bebe queries why you're holding her back.
Ravindra claims that although she made a mistake, she still does not despise Rajveer. She is my in-law's and watching Rajveer's affection for her has made me cry. He claims she won't leave the area and will remain silent throughout her stay. I recall you saying you would do whatever to take care of Rajveer.
Therefore, I have certain requirements, adds Ravindra. I must first offer Bebe my sincere apologies. While sobbing, Ajooni strokes her feet. She is asked by Bebe to touch her feet to her forehead.